New Delhi:
Congress lawmaker Ripun Bora on Friday moved a private member resolution in the Rajya Sabha to replace the word "Sindh" in the national anthem with "Northeast India" saying there is no point in inclusion of Sindh as it is no longer a part of India.
The Assam Pradesh Congress Committee President also said when the national anthem was adopted in 1950, the then President Rajendra Prasad had said if required the anthem can be subject to change if the government deem it to be fit.
The lawmaker said it was an unfortunate matter that the national anthem does not mention the North-east, although it is an important and sensitive part of India. The anthem includes Sindh, which is not only not a part of India anymore, but also a part of a "hostile nation", the lawmaker protested.
"There is no mention of the Northeast in the national anthem but has the mention of Sindh, which is now part of Pakistan. Why are we glorifying a place of a hostile nation. There is no point," he told PTI.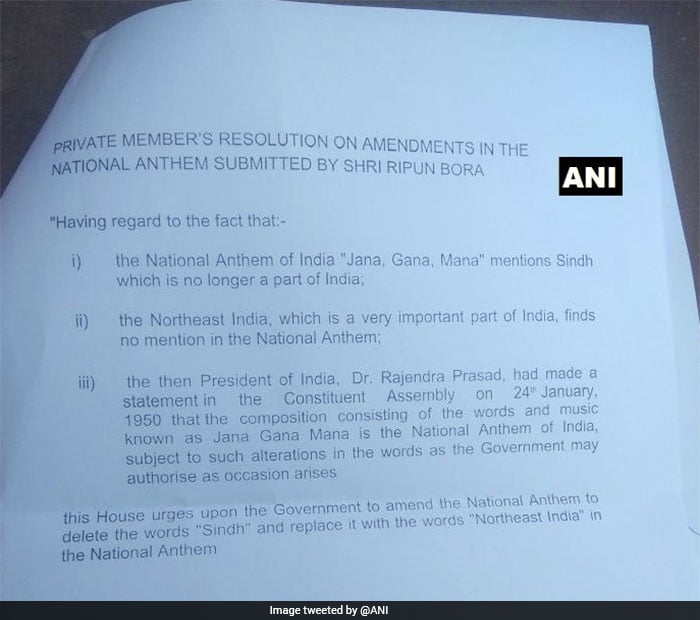 Mr Bora said since the then President had said the national anthem could be amended, it should be done now to replace the word "Sindh' with the word "Northeast".
He also said it is a very emotional matter of demanded respect for the people of north-east. He emphasized on the fact that since Sindh is no longer a part of India and is now a part of Pakistan, it needs to be removed from our national anthem.
Lakhu Luhana of the Word Sindhi Congress said the word Sindh is the basis of for 'Hind' of Hindustan and it cannot be removed from the national anthem. He also said Rabindranath Tagore must have put the word Sindh in the national anthem for a reason and thus the "basis of a civilisation" should not be removed from the anthem.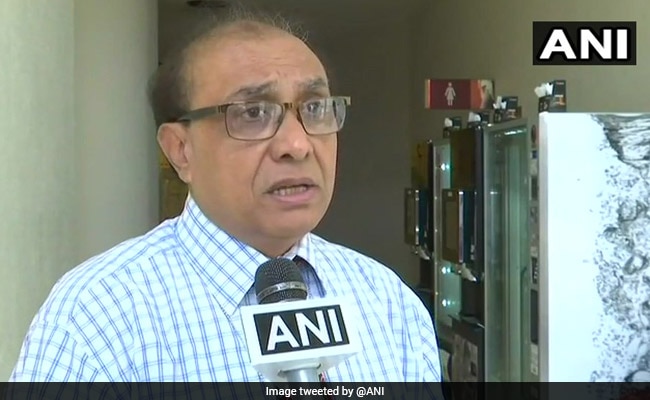 Mr Luhana also told news agency ANI that though Sindh is a part of Pakistan now, most Sindhis don't associate themselves with the country and the entire sub-continent of India is on the basis of the Indus civilization.
The Congress leader said he has moved the private member resolution in the Upper House on Friday and it is expected to be taken up next week.
A Minister of Parliament can move a private members' resolution on an allotted day.
(With inputs from PTI and ANI)
Get Breaking news, live coverage, and Latest News from India and around the world on NDTV.com. Catch all the Live TV action on NDTV 24x7 and NDTV India. Like us on Facebook or follow us on Twitter and Instagram for latest news and live news updates.