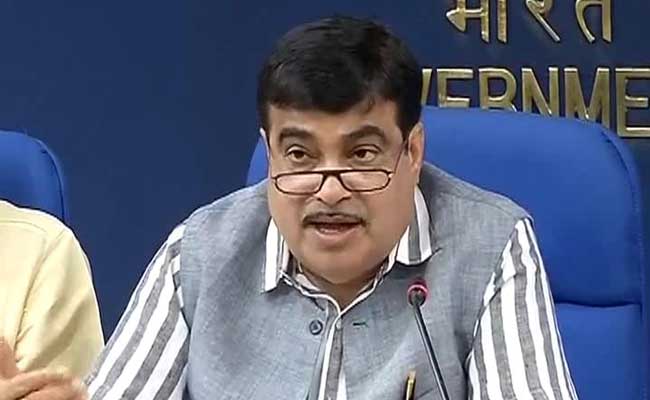 New Delhi:
Road Transport and Highways Minister Nitin Gadkari on Tuesday said that record 9,829 kilometres of national highways at a cost of Rs 1,16,324 crore were constructed in the country during 2017-18, 20 per cent higher than the last year.
This translates to around 29 kms of highways built per day, short of the 40 kms per day target Mr Gadkari had set for himself. He said he would achieve this target next year.
In 2016-17, a total of 8,231 kilometres of national highways were constructed.
Mr Gadkari said that 17,055 kilometres road length was awarded in 2017-18, against 15,948 kilometres last year.
He told the media that the Eastern Peripheral Expressway would soon be opened for public as the work on the same was almost complete.
He said the project worth Rs 4,420 crore will be completed in a record time of about 500 days, against the targeted 910 days.
"This will be the first expressway to be fully solar powered. Eight solar power plants of four megawatt capacity have been installed on the expressway.
"The expressway will reduce pollution and decongest the national capital, as non-Delhi bound commercial vehicles will not entre the city," he said.
The Minister also announced that the work on construction of 14-lane highway from Delhi to Dasna, under the ambitious Delhi-Meerut highway project, will be completed in record time of 15 months, against the targeted 30 months.
"Two new four-lane bridges on both sides of the existing major bridge on river Yamuna will convert it to a 16-lane bridge. This is the first bridge in the country to have vertical gardens with solar system and drip irrigation," he said.
The Minister also announced adoption of international system of counting of lane kilometres from the new financial year as against linear length which was counted so far.