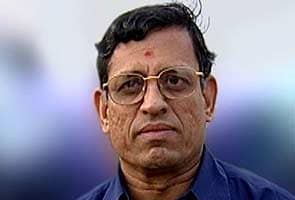 New Delhi:
RSS ideologue S Gurumurthy today wrote a letter to Nitin Gadkari, clarifying his stand after his tweets regarding the BJP president created a controversy yesterday. Here is what Mr Gurumurthy's letter said:
Dear Shri Nitinji
Sub: Purti group investigation done by me
I wanted formally to record the oral views expressed by me at the Core Committee meeting of the BJP on November 6, 2012.
At the meeting of the core committee, on my investigation of the Purti documents, I had clearly said that you had not done any wrong doing morally or legally.
I REITERATE THAT ON MY INVESTIGATION I HAVE FOUND AND WRITTEN IN MY COLUMNS IN THE NEW INDIAN EXPRESS THAT THERE IS NO WRONG DOING BY YOU MORALLY OR LEGALLY IN THE PURTI MATTER.
I had professionally examined the Purti papers and expressed my professional views. But I saw sections of media giving political colour to my professional views
You may bring this to the attention of all core committee members who were present when I had briefed them.
The party office to release this mail letter to the media if you think fit.
With Warm Regards
S. Gurumurthy