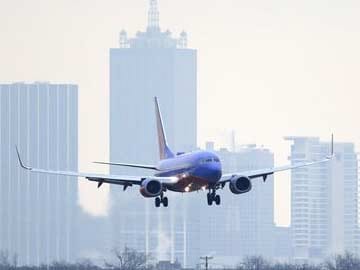 New Delhi:
Random Indian pre-flight safety checks have caught 99 tipsy pilots since 2011, the national aviation minister told Parliament on Monday. (
Read: Air India pilot suspended after he showed up drunk for work
)
The revelation could fuel questions about airline discipline and whether safety procedures in India's fast-growing industry need to be tightened further. (
14 pilots showed up drunk to work between January and March
)
"Since 2011 a total of 99 pilots, including the 10 (so far this year), have been grounded for testing positive in pre-flight medical examination for alcohol consumption," aviation minister GM Siddeshwara told Parliament. (
Read: India may have 4000 'fake' pilots
)
The minister did not divulge the names of the airlines involved or any other details, according to the report from the Press Trust of India news agency.
The Times of India newspaper earlier this year reported that statistics from the Director General of Civil Aviation showed a gradual rise every year in the number of pilots with alcohol in their bloodstream during pre-flight tests. (
Also read: The school where fake pilots trained
)
India has a chequered past when it comes to implementing aviation safety rules.
Critics say that Indian airlines which have been expanding rapidly to meet rising demand while operating on razor-thin profit margins, are facing a tough challenge to meet safety regulations.
In 2011, the airline sector was shaken by a scandal over a number of unqualified Indian pilots flying on fake licences. (
Indian skies safe despite 'fake' pilots, says regulator
)
In March, an Indian pilot and flight crew were suspended for putting aviation safety in jeopardy when they performed a Bollywood dance high in the air. (
Mid-air Holi celebrations cost SpiceJet heavily
)
The US Federal Aviation Administration (FAA) stripped the country of its top safety rating in January, citing a lack of safety oversight. (
Read: US regulator downgrades India's aviation safety ranking
)
It downgraded India's aviation safety rating to category two from category one, putting it in the company of such countries as Zimbabwe, Bangladesh and Indonesia.