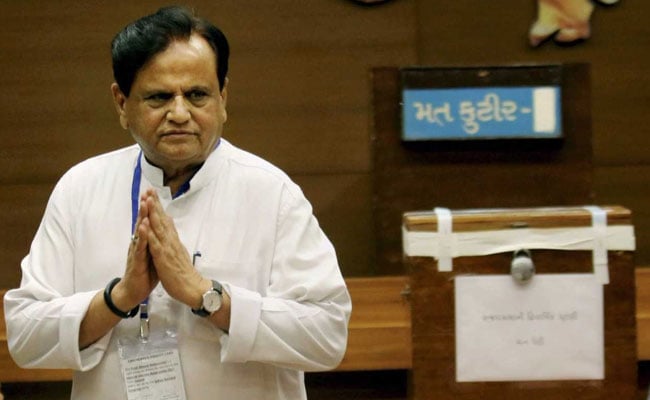 Gandhinagar / New Delhi:
The Congress says its senior leader Ahmed Patel is returning to the Rajya Sabha from Gujarat for a fifth term, winning the third seat today in a bitterly fought election that became a massive prestige battle between the Congress and the BJP. The other two seats have been won easily by BJP chief Amit Shah, who makes his debut in Parliament, and union minister Smriti Irani. For the Congress, wresting the Ahmed Patel win from a BJP determined to prevent it is the biggest boost it has had in a long time. The Congress says Ahmed Patel received 44 votes. The BJP had gone all out to defeat Mr Patel, turning the election into a big prestige battle. The BJP pitted Balwantsinh Rajput, a recent acquisition from the Congress, against Mr Patel. "I have the numbers," Ahmed Patel told NDTV before the results were declared.
Here are the live updates from the Rajya Sabha elections 2017:
'Appreciate This Order': Ahmed Patel
"I appreciate this order," Ahmed Patel told NDTV. He said he was "confident" but did not elaborate, stating he would wait for the outcome of the election. Mr Patel was counting on 44 of the Congress' 51 MLAs left to support him. One of the 44 is confirmed to have voted against him, so he has 43 votes from his party.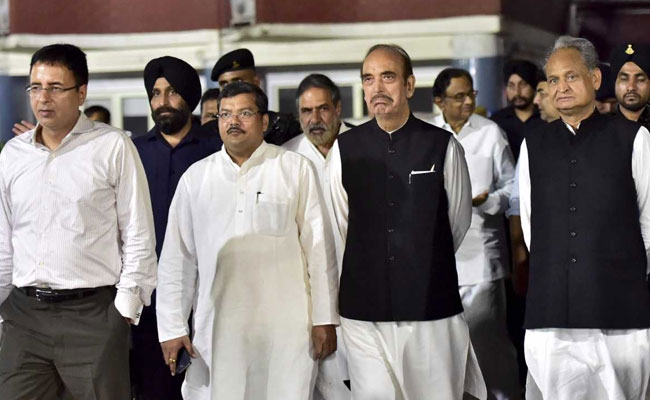 Congress leaders walk out of the Election Commission's office in New Delhi (PTI)