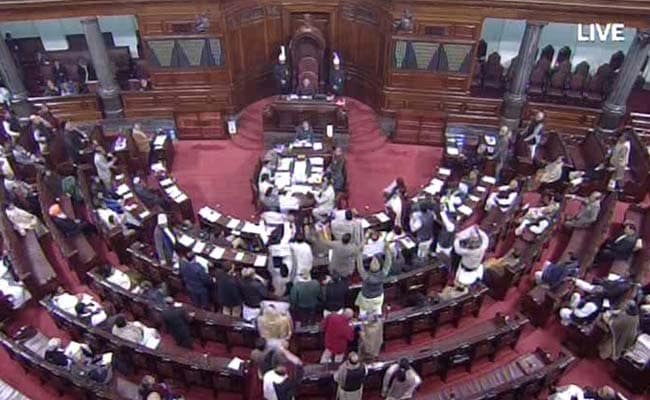 New Delhi:
Rajya Sabha today adopted a resolution condemning the bail granted to Mumbai terror attack accused Zaki-ur Rehman Lakhvi and asked Pakistan to ensure that no perpetrator of any terrorist activity goes unpunished.
In the resolution adopted unanimously, Rajya Sabha Chairman Hamid Ansari said the House expresses its grave concern at the numerous delays in the prosecution of Lakhvi, accused conspirator in the Mumbai attacks that resulted in the killing of 166 people.
Expressing concern over Lakhvi's bail due to the "apathetic attitude" of Pakistan government, the resolution noted that this has happened just a day after the tragic killing of 145 innocent children and others in Peshawar in a terrorist attack.
"This House calls upon the Government of Pakistan to proceed strongly with its declared intention to appeal against the bail judgement, and ensure that no perpetrator of any terrorist activity be allowed to go unpunished and the infrastructure of terrorism in that country shall be dismantled immediately," it said.
It further reaffirmed that people of India attach highest importance to bringing the perpetrators of 26/11 attacks, their masterminds in Pakistan and their accomplices, to justice.
The House also urged the Government of India "to take appropriate steps in its power, including through its relations with other countries, to persuade Pakistan to bring this matter to a logical conclusion."
The Lok Sabha had on Friday adopted a similar resolution condemning the bail to Lakhvi.