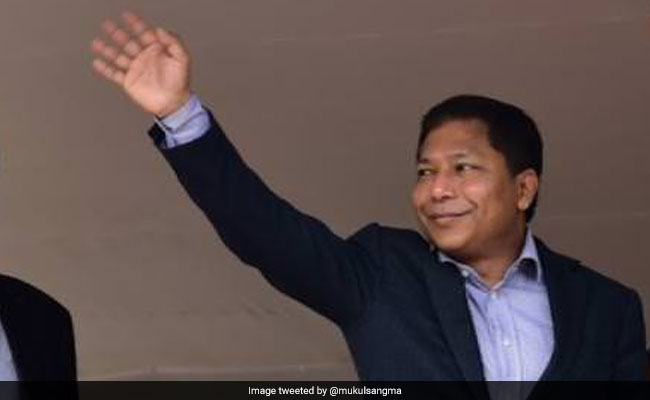 Shillong:
Meghalaya Chief Minister Mukul Sangma today termed as "most irresponsible" Rajnath Singh's comment slamming the state government over "failure" in maintaining law and order and said perhaps the Union home minister has forgotten about his own responsibility.
The chief minister's remarks came a day after Mr Singh, a BJP leader, while campaigning in Songsak, had hit out at the state government over its "failure" in maintaining law and order, which, he had said, led to the death of NCP candidate from Williamnagar seat Jonathone N. Sangma, and three others in an IED blast at Samanda in East Garo Hills.
"It is the most irresponsible comment of the home minister of the nation. Has he forgotten his own responsibility?" Mukul Sangma said in a statement.
He said, "Our proposal to strengthen police stations which were approve by the UPA-II government were all withheld by the BJP government at the centre."
With Meghalaya assembly elections slated for February 27, accusation and counter-accusations are flying thick and fast between BJP and Congress on varied issues.
The chief minister claimed that it was due to the state government's effort that a Special Force 10 was formed, wherein over 1,700 personnel were recruited to tackle insurgency and maintain law and order in the state.
Claiming that the Meghalaya government has never compromised on tackling insurgency and restoring peace, Mr Mukul Sangma said, "In Nagaland arms are available freely. The international border is porous and the union minister is playing politics."
On Mr Rajnath Singh's comment that if the BJP was not voted to power, the health insurance scheme with Rs 5 lakh coverage, which was recently rolled out, would be difficult to implement, the chief minister said, "We are not beggars. Even without centre's assistance we have launched health insurance scheme of Rs. 2.5 lakh in Meghalaya."