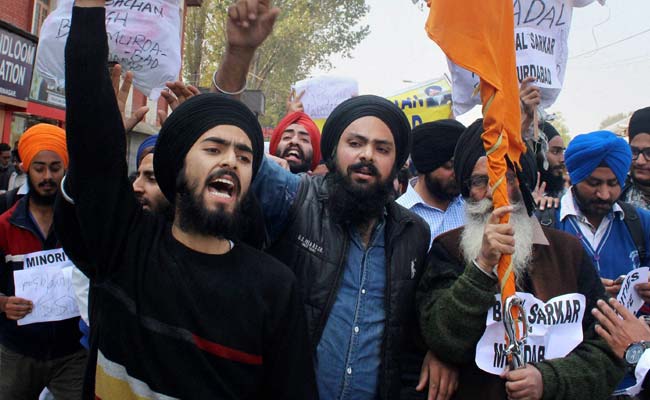 New Delhi:
Union Home Minister Rajnath Singh on Monday spoke to Punjab Chief Minister Parkash Singh Badal on phone and "assured him all possible help" to deal with any situation following tension over incidents of desecration of the Sikh holy book.
"Spoke to CM Prakash Singh Badal who apprised me of the prevailing situation in Punjab. Assured him of all possible help from the Centre," the home minister tweeted.
Many parts of Punjab have been tense following desecration of the Guru Granth Sahib.
On Sunday, Mr Badal said he saw a "deep-rooted conspiracy by some powerful forces" trying to revive militancy in the state.
Violence in parts of south-west Punjab has left two people dead and many others injured. The Malwa belt has remained tense, amid protests and road blockades in the last one week.