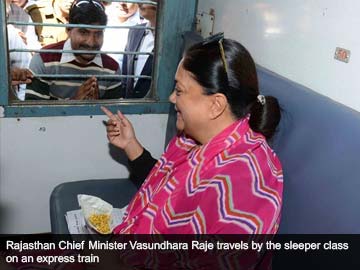 Jaipur:
Vasundhara Raje, who has refused to quit as Leader of Opposition in Rajasthan in defiance of the BJP leadership, seems to have come up with a new survival plan.
And this time, Raje is banking on senior leader Lal Krishna Advani. But Advani's position is not clear yet, there seems to be a flip flop.
He has, however, asked BJP president Rajnath Singh to take a relook at the BJP Parliamentary Board's decision on Vasundhara.
The BJP Parliamentary board is likely to meet after the Maharashtra assembly polls. It will the review the decision it had taken previously of sacking of Raje.
The RSS, though, is firm about its decision. It holds the position that Raje has to go.