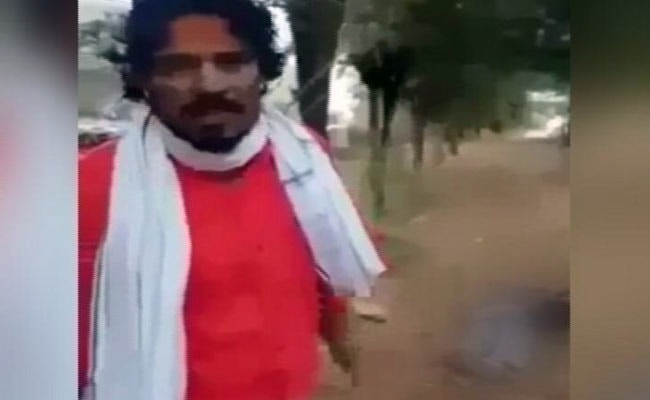 RAJSAMAND:
There was really nothing extraordinary about the 35-year-old. Shambhu Lal seemed to be like everyone else going about his business in this a lower-middle class neighbourhood of Rajsamand, Raigar Mohalla. He had been unemployed for some time, was married with three children and rarely interacted with his neighbours.
But the introvert in real life, the police say, led a completely different life on social media. "It now seems he was addicted to hardline hate videos," a police officer said about the man spewing venom about Muslims into the phone camera after hacking a man to death. His victim was 45-year-old Mohammad Afrazul, a daily wager from West Bengal.
Shambhu Lal was arrested within a day the video going viral and is being interrogated by the state's top police officers trying to figure what could drive the man to kill a man with such hatred and then setting his body afire. His hate speeches, three in all, had worried the administration so much that they had pulled the plug on internet services in the district.
An administration on its tenterhooks had even refused permission to some people who wanted to take out a protest march through the town. The deployment of policemen has been strengthened around sensitive locations.
But in neighbouring districts, Chittorgarh and Udaipur, there have been protest marches by social groups who demanded that Shambhu Lal be dealt with sternly.
Back in the neighbourhood where Shambhu Lal grew up in a one-room set house - an ancestral property shared with his two brothers and parents who work in Anand town of Gujarat - there is a sense of shock and disbelief.
A distant relative, a 55-year-old lady, agrees to talk a bit about him, reluctantly.
Of how she thought that Shambhu was a well-meaning, quiet man. "He kept to himself... and was a little strange," she said, adding how he never interacted much with either relatives or neighbours.
That is an assessment the police completely agree with. Shambhu Lal had got his 13-year-old nephew out of school early that day to make a video recording of his horrific crime.
Neighbours say it was his parents and brothers who took care of his family because he wasn't good at keeping a job.
But other men his age are evasive, they shrug their shoulders and walk off when asked about the video.
"He had bought a smart phone and was an expert at using it," said Anand Srivastav, the inspector general of police at Jaipur.
"He was addicted to hardline Hindutva hate videos which he has been seeing for 3 months," the officer said.
The police say they are treating the murder as an attempt to spread communal discord but aren't too clear about what he wanted to achieve by his act.