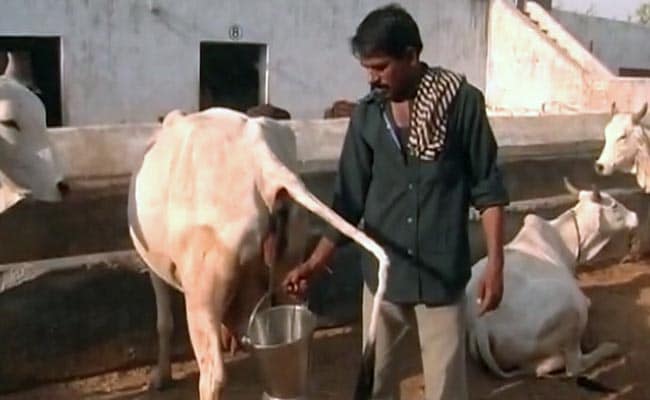 Jaipur:
After opening a refinery dedicated to collecting cow urine in Jalore district, the Rajasthan government now plans to use the liquid to disinfect hospitals in the state.
The pilot project will start with one ward of Jaipur's biggest hospital -- the Sawai Man Singh Hospital. A team of doctors will compare the result with that of another ward where a regular disinfectant has been used.
"I will put a team of doctors there to study for a month and we will then be able to establish how effective is the cow urine and if it really works or not," said the state's health minister Rajendra Rathore, who incidentally, also inaugurated the cow urine refinery at Jalore's Pathmera.
The minister said Jodhpur's ayurvedic university and the veterinary and animal sciences university in Bikaner have been roped in to do some research on the matter. But those who have been working at cow shelters for years say this is nothing new.
"Cow urine has medicinal value. Here at the gaushala we make and sell medicines for kidneys and even eye drops," said Devi Singh, caretaker at the Pinjra Pol gaushala in Sanganer in Jaipur.
But the political symbolism has not gone unnoticed. "Finally somebody is paying attention to the holy cow that is so closely associated with our culture," said Lal Chand Joshi, a senior Rashtriya Swayamsevak Sangh (RSS) functionary.
The Congress said the government should focus on basic medical care.
"We have no objections to any kind of research, but basic requirements should be the focus. The BJP government has put our free medicine scheme on hold due to political vendetta... providing life-saving medical care should come first," said Congress spokesperson Archana Sharma.