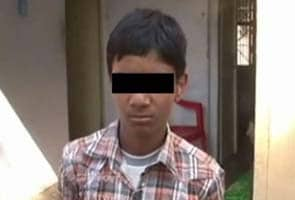 Jhunjhunu, Rajasthan:
A 10-year-old boy in Jhunjhunu, Rajasthan has suffered severe ear damage from thrashing in his school, say his parents.
The child went to school on November 24 without completing his homework and was allegedly slapped by his teacher. His ears started bleeding and the ear drums were ruptured.
The boy's parents filed an FIR against the New Indian School, which has denied the incident, and the teacher.
The incident comes just two weeks after another student in Jhunjhunu lost her eyesight after being thrashed by her teacher.