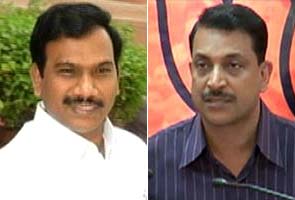 New Delhi:
BJP today dubbed the arrest of former Telecom Minister A Raja as "too little too late" and demanded that others involved in the 2G spectrum scam should also be brought to book.
"The arrest is too little too late. It is very unfair to say that Raja alone had gulped Rs 1.76 lakh crore. Who are the rest of the people? BJP categorically wants to know that," BJP spokesperson Rajiv Pratap Rudy said.
He said Raja's arrest was just beginning of an exercise.
"Please don't give credit to the government for the arrest. Government has to answer many questions before this finally comes to an end," he said.