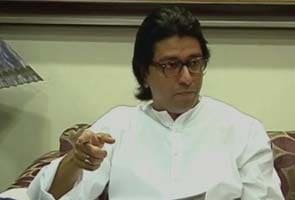 Mumbai:
Maharashtra Navnirman Sena (MNS) chief Raj Thackeray has backed the UPA government's decision to allow Foreign Direct Investment (FDI) in multi-brand retail but wants migrants to not be given jobs in these outlets in Maharashtra.
"I will write to FDI retailers asking them to employ Marathi youth. People from outside shouldn't be employed there," Mr Thackeray told reporters today, asserting "Maharashtra will not tolerate migrants getting jobs in retail shops."
"FDI in retail should come in the country and I took the decision (to support it) after deliberation. I fully support FDI," he said, adding the move will benefit farmers.
Targeting political parties and state governments, who are opposing FDI in retail on the ground that it would lead to "loot" by foreign investors, Mr Thackeray said, "Even now the loot is going on."
Mr Thackeray, whose party has announced that it would not participate in the September 20 bandh against FDI in retail and hike in price of diesel, said a strike should instead be called against corruption. He, in fact, defended the decision to hike the price of diesel.
Criticising the government over "gross corruption" in the country, the MNS chief said, "The country is making progress on the corruption front" and sought scamsters to be put behind bars.
Taking a dig at Home Minister Sushilkumar Shinde for his statement that coal block allocation scam will be forgotten, he said, "Till leaders like Shinde are there, people's mind won't be diverted to other issues. He (Shinde) reminded people about the Bofors scam, which was forgotten."