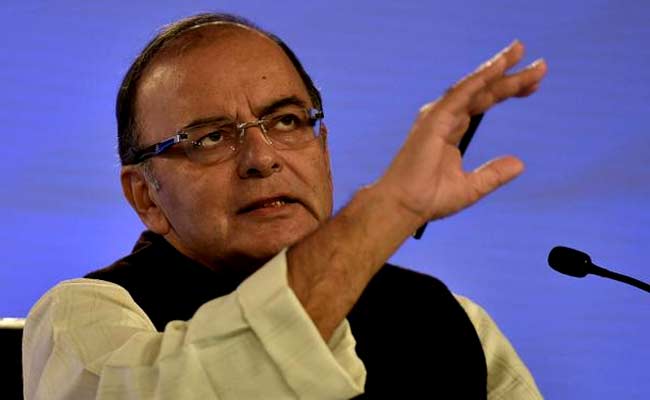 New Delhi:
Marking the first big FDI in the railway sector, the Indian Railways today signed Rs 40,000-crore contracts with GE and Alstom to set up two locomotive plants in Bihar with a view to boosting manufacturing and employment in the state.
Terming it as the "first major" manufacturing investment in Bihar, Finance Minister Arun Jaitley said setting up of diesel and electric locomotive factories will benefit farmers.
"It is a major manufacturing investment in India... And when GE and Alstom start investing in Bihar, I think it's good days for 'Make in India'. India is going to benefit, the Railways is going to benefit, Bihar is going to benefit," he said.
He was speaking at the formal contract signing ceremony for the two Rs 40,000-crore modern locomotive joint venture factory projects.
He also said "very soon, you will hear about contracts and tenders which will be out with regard to private sector participation in modernisation of 400 select railway stations".
"Both these activities are going to generate a lot of economic activities. Obviously, the quality of the Indian Railways is going to improve," he added.
He said it is a win-win situation for Bihar because one of the greatest challenges for India is to boost the economy of the state.
"There will be job creation. Their taxes can improve. This will create an ecosystem where you will have ancillary units and service providers," he said.
Mr Jaitley termed the move as "a certainly important contract" at entry point into the railway system by international majors like GE and Alstom, which have a mandate to manufacture ecologically-friendly locomotives.
The electric locomotive factory will be set up at Madhepura and the diesel one at Marhowrah in Bihar.
The project was originally approved by the Cabinet in 2006.
Last year, the government had relaxed FDI norms in the railway sector.