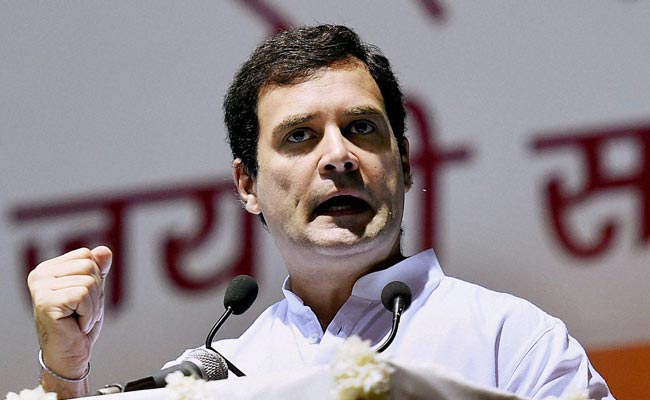 New Delhi:
In Parliament today, the Congress confronted the government over what it has titled 'Snoopgate 2' - the alleged political espionage against its vice president Rahul Gandhi by the Delhi Police. "Why does the police need to know his shoe size... is this the sort of spying that this government plans against political opponents?" asked Congress leader Ghulam Nabi Azad.

Senior minister Arun Jaitley denied the accusations in the Rajya Sabha or Upper House. "The Congress is making a mountain out of not even a molehill," he said, adding that in 1987, it was the Congress govenrment, headed by Rajiv Gandhi, that initiated a profiling process for prominent politicians that involves the completion of a proforma or document.

Mr Gandhi, 44, who is not in the country, was profiled by police officers who visited his home earlier this month. They allegedly asked questions that included what colour his hair and eyes are and what kind of clothes he wears. Information on the names and phone numbers of Mr Gandhi's associates was also allegedly sought.

The Congress says that Mr Gandhi is protected by the Special Protection Group or SPG, and the Delhi Police has no role to play in determining his cover.


Government sources say that the Congress should keep in mind that Mr Gandhi's mother and Congress president
Sonia Gandhi is among those who has filled the Delhi Police form on multiple occasions
, Prime Minister Narendra Modi was profiled last year; BJP chief Amit Shah is among the latest to be added to the list, sources said.
By dubbing the controversy 'Snoopgate 2', Congress leaders have swiped at Prime Minister Narendra Modi, who was accused by the opposition of using his term as Gujarat Chief Minister to order the illegal surveillance of a young woman architect. Her family has said it sought Mr Modi's help in ensuring her safety.