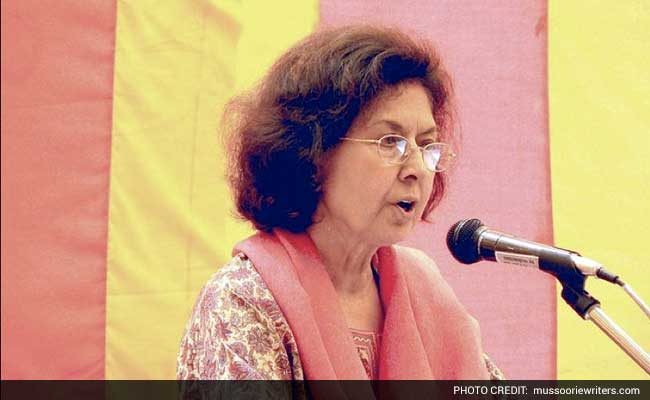 Chandigarh:
Noted writer Nayantara Sahgal is impressed with the way Congress vice president Rahul Gandhi has decided to play a "bigger role". She feels Mr Gandhi is showing "signs of great change".
Speaking on the sidelines of fourth Chandigarh Literature Festival here today, Ms Sahgal, niece of former Prime Minister Jawaharlal Nehru was asked what she thinks about Mr Gandhi. She said,
"like everybody else I thought (several years back), he did not want to be in politics. Many of us thought it would be better if he takes up something else."
She, however, quickly added that now she has seen "a great change" in Rahul Gandhi.
"Recently, I watched him speak in the context of Bihar elections. He was very impressive, very thorough about his facts... Perhaps he has decided to throw in his weight fully now. Before that, he was doing it behind the scenes, trying to organise, democratise the Youth Congress. Now, may be he has decided to play a bigger role.
"He is certainly showing signs of great change. I have noticed a change, which is very positive," said Ms Sahgal, who recently returned her 'Sahitya Akademi' Award over the Dadri lynching incident and growing inolerance.
When Ms Saghal was asked if politics beckon her at any point in time, she said "Never".
She further said that she could have gotten into "politics at any time (as it ran in the family). On two occasions I was offered a seat in Parliament, but I have never wanted power and never wanted wealth. I have never had any hankering for these two things."
Yet, she said, "politics has served me as a very good material for my fiction (as a writer)".