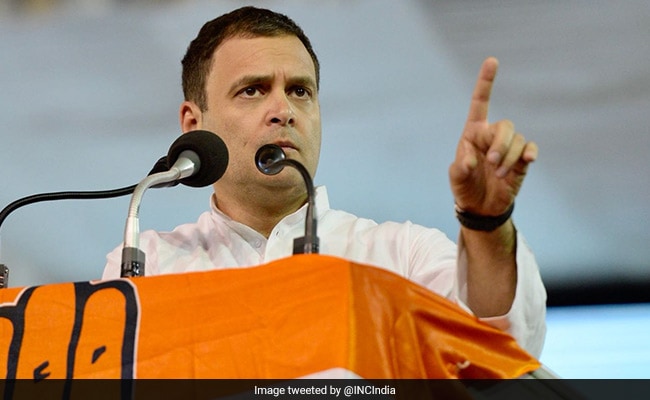 Highlights
Rahul Gandhi should be more concerned about his performance in 2019: BJP
Both Rahul and his mother will lose their seats: BJP spokesperson
BJP response comes after Rahul Gandhi predicted its defeat in 2019
New Delhi:
After
Rahul Gandhi's prediction that the ruling BJP would suffer "the kind of collapse not seen in years"
and even Prime Minister Narendra Modi could lose in his constituency Varanasi in Uttar Pradesh in the 2019 national election, the BJP hit back with one of its own, saying the Congress president and his mother Sonia Gandhi would lose their constituencies.
Rahul Gandhi "need not worry about PM Modi" and should be more concerned about his performance in 2019, BJP spokesperson Anil Baluni scoffed.
"In the circumstances prevailing today, both R
ahul and his mother, Sonia Gandhi
, will lose from their seats Amethi and Raebareli. They have done nothing in their constituencies and the people's disappointment with them is growing," said the BJP spokesperson on Sunday.
Hours before, Rahul Gandhi had said in Karnataka that the national election would see the BJP-led coalition "collapsing" in a manner not "seen in many years" mainly because opposition unity was becoming a reality.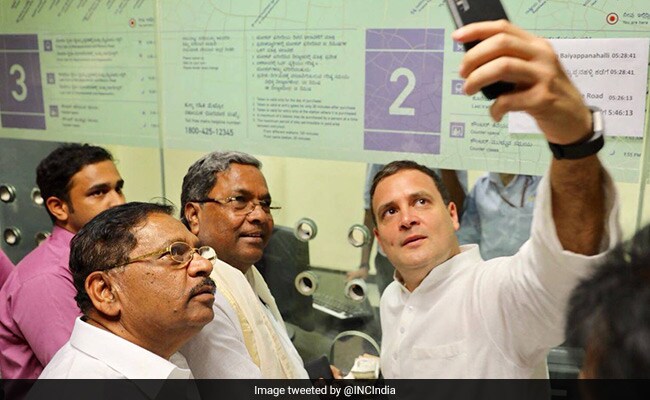 "Once opposition unity goes above a certain level, it becomes impossible to win elections. Now the opposition unity has gone to a point. It's simple," Mr Gandhi said at an informal media interaction in Bengaluru, according to news agency Press Trust of India.
"Frankly, I don't see the BJP winning the next election, so in 2019 we will go back to the normal, I sense," he said in reply to a question on resentment among Dalit communities.
On an opposition coalition in Uttar Pradesh, Mr Gandhi said when the three parties (Samajwadi Party, Bahujan Samaj Party and Congress) come together, "BJP will win only two seats, that too with luck.
He said even PM Modi may lose if he contests from Varanasi and the three parties were united against him. "In fact, I challenge him to stand with three parties united," he added.
Listing various states where he said the opposition parties would come together, Mr Gandhi said: "You are going to see a collapse of the style you haven't seen in many years." The opposition, he added, will "take it over" in Rajasthan, Chhattisgarh, Madhya Pradesh, Gujarat and Haryana.