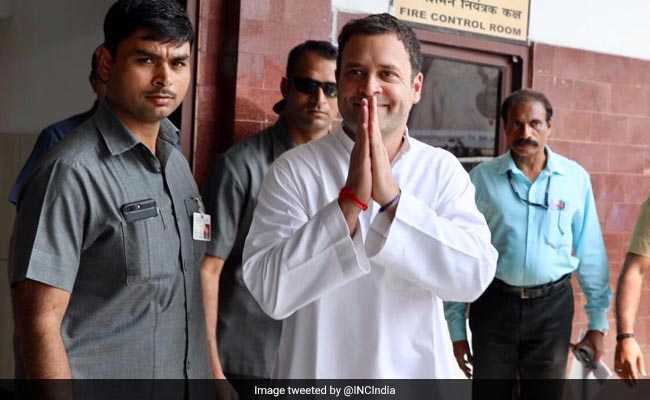 Thiruvananthapuram:
Congress President-elect Rahul Gandhi visited the fishing villages of Poonthura and Vizhinjam in Kerala which were adversely affected by Cyclone Ockhi. During the course of his Kerala visit, he also went to Thaikkad and Palayam in Kerala and Chinnathurai in Tamil Nadu. Rahul Gandhi was earlier scheduled to visit the cyclone affected areas on 1st December. But after met officials' forecast of deteriorating weather condition, it was called off.
Here are the highlights of Rahul Gandhi's Kerala visit:
Speaking at Ponthura, Rahul Gandhi apologised fir not being able to visit earlier due to the Gujarat election campaigns. Offering his condolences he said, "We cannot replace what you have lost but we will try and make it as comfortable as possible in the future. We must build a better system of warning before our fishermen go out to the seas."