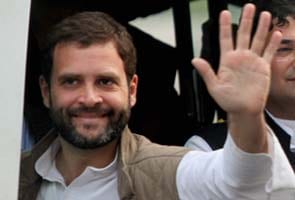 New Delhi:
The Election Commission has asked the Returning Officer of Amethi Lok Sabha constituency to investigate allegations by Subramanian Swamy that Rahul Gandhi gave "wrong information" regarding his assets while filing nomination papers in the 2009 polls.
In a letter to the Chief Electoral Officer on November 15, the Commission said Mr Swamy has alleged that Mr Gandhi had given "wrong information" relating to his assets and cited a June 2004 letter which said the Returning Officer is the competent authority to look into such complaints.
"Since the affidavit is filed before the Returning Officer, in view of the provisions of Section 195 of CrPC, it is the Returning Officer concerned, who is the competent authority to consider any complaint regarding false statement in the affidavit...," the letter said.
The letter written by Principal Secretary RK Srivastava also said if the Returning Officer is satisfied that the affidavit contained false statement, he can take appropriate follow up action.
The Commission directed the CEO to forward Mr Swamy's complaint to the Returning Officer for appropriate action. "The Commission may be kept informed of the action taken in the matter," the letter said.
Mr Swamy had earlier this month alleged that Gandhi did not show shares owned by him in Associated Journals which ran the now-defunct National Herald newspaper in the affidavit he filed during Lok Sabha elections in 2009.