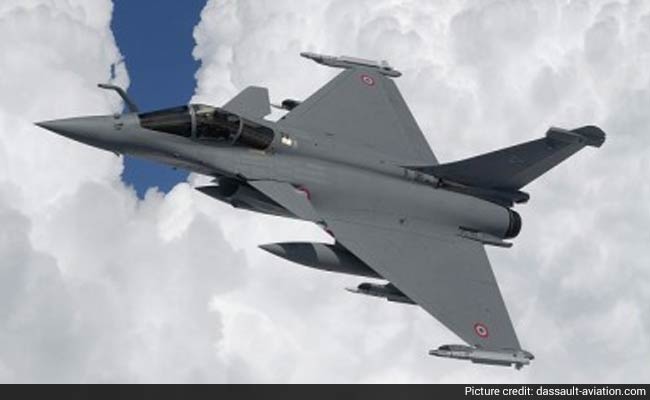 New Delhi:
French Defence Minister Jean-Yves Le Drain and his Indian counterpart Manohar Parrikar appear to have sorted out one of the key issues holding up the estimated $15 billion deal to buy 126 Rafale fighter jets for the Indian Air Force. A final decision is expected to be taken before Prime Minister Narendra Modi before his visit to France in April.

The deal, billed by some as one of biggest defence procurement by any country in a long time, has been on hold for almost a year over the issue of producing the planes here.

Of the 126 jets, 18 are to be purchased ready-made from France. The rest are to be manufactured by the Bengaluru-based Defence Public Sector Unit Hindustan Aeronautics Limited as part of the government's initiative for defence manufacturing in India.
The French defence manufacturing giant Dassault was hesitant to guarantee the quality of the jets produced in India, since it does not control the process. More importantly, Dassault estimates that the jets can be produced faster, with fewer man hours, than calculated by HAL, which can keep the cost down.

HAL has countered that Indian labour isn't as productive as in France and also, the level of automation here is less.

Senior Defence Ministry Officials told NDTV the first issue - that of guaranteeing the quality of aircraft produced in India - has been settled. India has given Dassault the option of physically inspecting the jets and guaranteeing the quality. Alternatively, Dassault is free to take a counter-guarantee from HAL on the process and quality of inputs.


The second issue - the man hours and the cost -- is now between the two companies to sort out. It will be reflected in the report of the crucial Cost Negotiating Committee, which will be submitted to the ministry shortly.
Mr Parrikar recently said he would not want to comment on the progress of the deal since it could influence the report.
India had decided to buy the Medium Multi-Role Combat Aircraft in 2012 over rival offers from the United States, Europe and Russia. The deal was initially worth $12 billion but is now estimated to have jumped to around $15 billion.