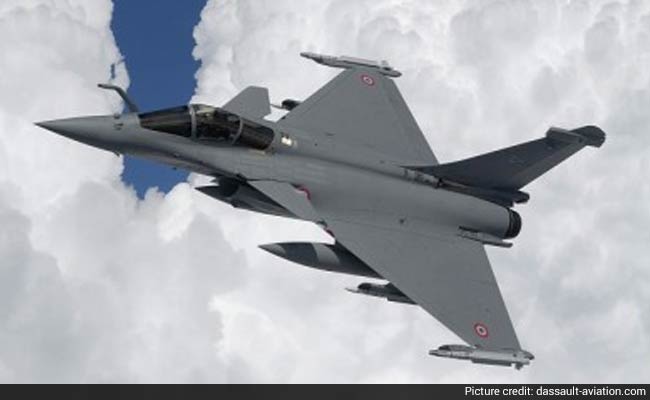 New Delhi:
The deal to buy 126 Rafale fighter jets from France appears to have been pulled back from the brink of collapse.

Defence Minister Manohar Parrikar met yesterday with his French counterpart, Jean-Yves Le Drain; negotiations have spanned three years and are now entangled in new questions over cost before a visit to Paris by Prime Minister Narendra Modi in April.
"The two delegations met today for 45 minutes. The meeting went well," said Defence Minister spokesman Sitanshu Kar yesterday, without giving further details.

French company Dassault Aviation won the right in January 2012 to enter exclusive negotiations with India to supply 126 Rafale fighters, with experts saying a final deal could be worth $15 billion.

The idea is for Dassault to supply 18 of the twin-engine fighters to the Air Force later this year while the remaining108 would be made by state-run Hindustan Aeronautics Ltd under technology transfer agreements with India.

With depleted and aged fleets, the Air Force is desperately looking for muscle.


But there are two sticking points: India insists that Dassault take full responsibility for the aircraft produced at Hindustan Aeronautics Ltd. plant in Bengaluru. France has said it will help Hindustan Aeronautics stick to delivery schedules, but that it cannot give guarantees for production of the aircraft made at a facility over which it has no administrative or expert control. As a compromise, India has reportedly given Dassault the option of inspecting the jets and guaranteeing the quality after the check.
The other contentious feature is the cost. Dassault estimates that the jets can be produced much faster than what HAL is willing to commit to. The state-run HAL, however, contends that Indian labour isn't as well-trained as foreign counterparts, and that fewer processes here are automated, adding to the expenses.
Dassault and HAL must now try to number crunch to bring the costs down, said senior Defence Ministry sources.