Cast:
Sushant Singh Rajput, Kriti Sanon, Jim Sarbh
Director:
Dinesh Vijan
Rating:
1.5 Stars (out of 5)
She calls herself a firecracker. He introduces himself as a ladykiller. Few Hindi films are as upfront and unapologetic about narcissism, and
Raabta
gives us a pair of fit young leads falling all over each other, giddy on their own vanity. He wears vests without sleeves, she wears shirts that say "quinoa & kale", as if to explain away her washboard midriff, and makes faces as she walks, as if slyly taking selfies when we aren't looking. He preens a lot, tightening his pecs and flaunting his abs, leading her to nickname him 'badan.' That might be a first.
However, despite the refreshment promised by a relationship based on cockiness instead of conventional sap,
Dinesh Vijan's Raabta is let down
whenever the well-sculpted protagonists open their mouths. She tries to shoo him off, saying she has a boyfriend. "I've known you for only two days," she exclaims. "I've watched sunrises with him. Gone for long drives. Had candlelit dinners." He presses on, undeterred by this relationship roll-call, already having announced that he's a "player." He's a banker in Budapest, she makes chocolate (but doesn't, I imagine, consume much of it) and the two swiftly become intimate, swapping around the same lollipop with nauseating ease.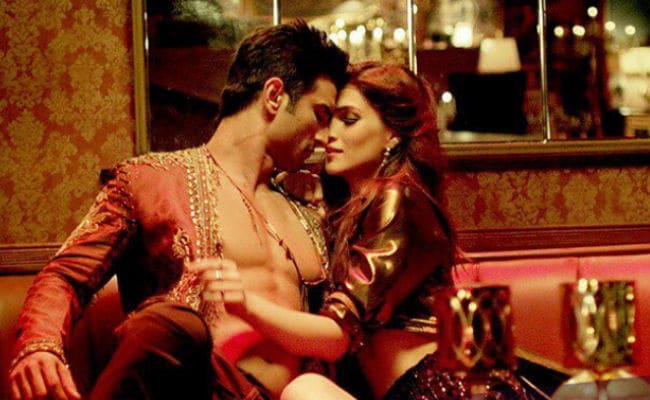 All this while, a 'love comet' - or one named by the curate from
The Simpsons
- is scheduled to fly across the skies for the first time in eight hundred years. What this portends is anybody's guess, but the girl, Saira, is finding her recurring dreams coming to life. There are a couple of men in weird
Game Of Thrones
cosplay while she's dressed like an extra from Shah Rukh Khan's
Asoka
, and something dramatic and scary is happening underwater. She sleeps with a light on, but that might not be enough now, considering the two men from her nightmare have stepped into her world: Shiv, who has won her over with his abs and his absolute confidence, and Zak, a smarmy tycoon who has what she keeps calling a mysterious smile.
After this, alas, the cosplay takes over. Suddenly we're bang in the middle of some past-life malarkey where she's a warrior princess who wants to fight tigers with daggers and her man, Shiv, is a snarling and scowly Khal wannabe. Let's just call him Khal No-Go. This extended and tedious sequence, pitched at an operatic high, is basically Apocalypto by way of Sanjay Leela Bhansali. Which is to say it's all exaggerated emotion and exotic eyeliner.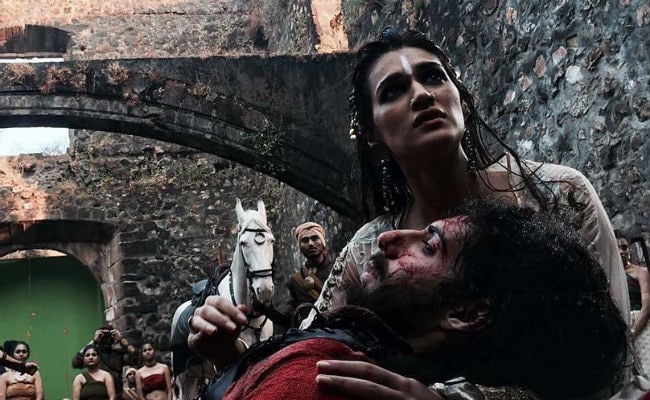 There's no coming back from that. When we return to the relative reality of the contemporary narrative, all is shattered and even the potential of athletic affection has been squandered. Not that, to be fair, there wasn't much to begin with. "I'm a banker so I know economics matters," huffs Shiv, played by Sushant Singh Rajput, "But is chemistry nothing?" Kriti Sanon, who plays Saira, can only stare back in bafflement.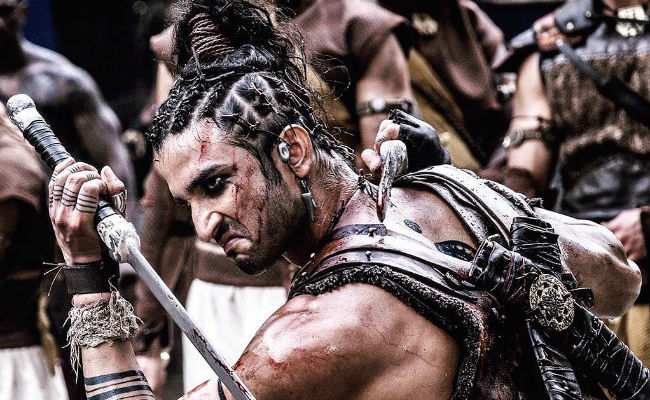 Rajput, a fine actor,
tries far too hard to play the boyish cad
, behaving like a Ranveer Singh fan hopped up on sugar. He oscillates inconsistently between his broken Punjabi-English and regular English, but his energy just about sees him through. Sanon performs more consistently and has remarkably assured body language, but the past-life dialogues are too much for her to shoulder. In the middle is Jim Sarbh, slimy and Joker-like, painting lips on paintings and shooting his own henchmen and basically being an oily ham.
By the time Deepika Padukone brings her almighty legs to the screen in an attempt to resurrect the film with a jig, all is already lost. Do not watch
Raabta
, unless you already suffered through it in a past life.
Get Breaking news, live coverage, and Latest News from India and around the world on NDTV.com. Catch all the Live TV action on NDTV 24x7 and NDTV India. Like us on Facebook or follow us on Twitter and Instagram for latest news and live news updates.