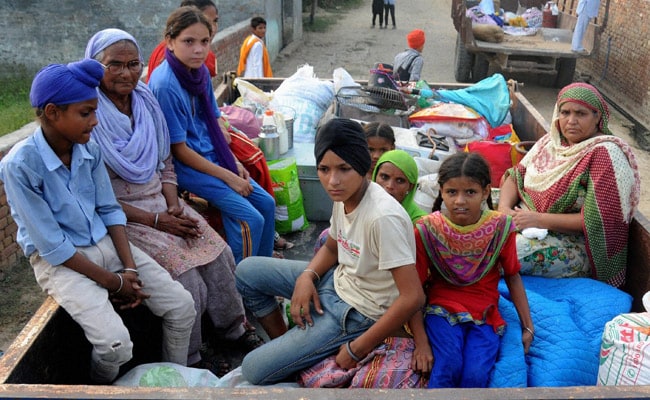 Chandigarh:
The Punjab government has revoked its earlier decision to evacuate several villages along the India-Pakistan border in the state after the surgical strikes targeting terrorist launch pads across the Line of Control on September 29.
Punjab Deputy Chief Minister Sukhbir Singh Badal said the decision was taken by the centre on Friday after a review meeting on border situation, headed by union Home Minister Rajnath Singh, in Jaisalmer a day before.
All the concerned districts have been asked to ensure smooth return of the affected people back to their villages.
The government had, as a precaution, ordered the evacuation of villages within 10 km of the border with Pakistan in both Punjab and Jammu and Kashmir, after the surgical strikes.
There are nearly 1000 villages in the six border districts of Punjab - Amritsar, Tarn Taran, Ferozepir, Gurdaspur, Pathankot and Fazilka - from where people were asked to evacuate to safer areas.
Mr Singh, after reviewing security in border states on Friday said that the India-Pakistan border will be completely sealed by December 2018.
Dismissing the government's proposal as "nonsensical", Congress' Captain Amarinder Singh issued a statement saying, " it is nothing more than sheer rhetoric since the Indo-Pak border here (Punjab) is already adequately sealed with two-tier fencing and a flood-lit concrete area between the two fences."