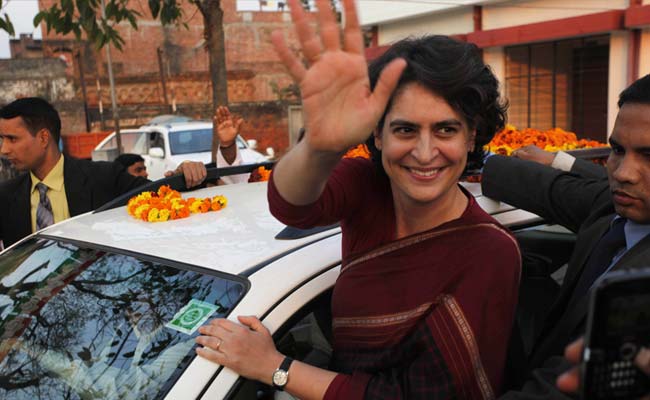 Highlights
Priyanka Gandhi was key to Navjot Sidhu joining us: Amarinder Singh
Congress should always name Chief Ministerial candidate: Mr Singh to NDTV
Mr Singh says he's contesting last election, Punjab votes on Feb 4
New Delhi:
With barely nine days to go before Punjab votes, Captain Amarinder Singh, who has declared this his last election, has said that his party is missing an important trick by not announcing its Chief Ministerial candidate.
The 74-year-old has been the face of the Congress initiative, with songs, posters and more that introduce him simply as "Captain" but stop short of declaring him the presumptive Chief Minister.
"Congress generally have all along never announced their candidates in advance. I think time has come for a little change. That doesn't mean my name should be announced," he told NDTV claiming that the absence of a name causes unhealthy competition within a party as well as confusion among voters. "Regional parties have emerged. Most people know who the leader from different parties is going to be, national parties don't know who is going to be the leader so it becomes a competition of sorts."
Punjab votes on February 4. Captain Singh was defeated by the Akali-BJP partnership in 2012, which has remained in power ever since. He told NDTV that Priyanka Gandhi, who brokered the Congress' alliance with Akhilesh Yadav in Uttar Pradesh, also did the party a solid in Punjab: she landed much-wanted cricketer-turned-politician Navjot Singh Sidhu, who quit the BJP last year, veered towards Arvind Kejriwal's Aam Aadmi Party which has surged in Punjab, then formed his own outfit before entering the Congress. "Yes, she did play a major role in bringing Sidhu and Pargat Singh into the Congress and she did a great job because she is going to be an asset for us."
Captain Singh said that though he asked Priyanka Gandhi, whose mother Sonia and brother Rahul are the party's top bosses, to campaign for him, she declined. "I think she is more into working for her mother and brother's seat in UP at the moment. I wish she could have come. It would have helped us," he told NDTV.