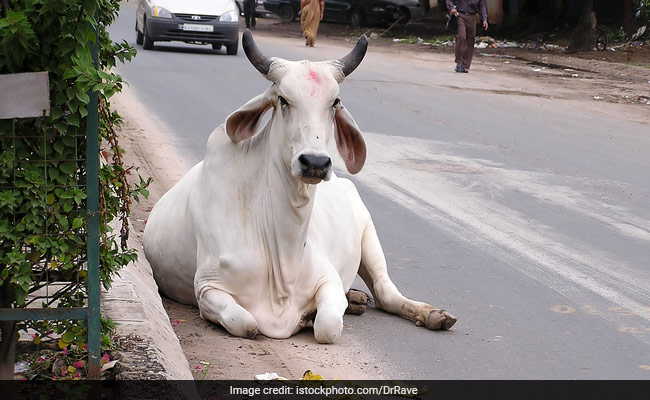 Patna:
Bihar Chief Minister Nitish Kumar has ridiculed the BJP and other outfits for "going over board" in the name of cow protection and asked them to instead give shelter to cattle which are seen loitering on roads in Uttar Pradesh. "They should first display sensitivity towards cattle by creating special shelter houses for cows and buffaloes seen loitering on roads - a common feature in Uttar Pradesh where deserted cattle can be seen even on a four lane expressway," he told reporters in Patna.
"UP has the highest number of cows dying after eating plastic items," he said lampooning the growing cow-vigilantism in the BJP-ruled state. Mr Kumar described the centre's notification to prohibit cattle trade for slaughter and the controversy shrouding banning of illegal slaughter houses as "bakwas" (ridiculous).
"The BJP and its associate organisations overdrive in the name of cow protection is an attempt to vitiate the environment with an intent to cast a veil on failed promises made during polls," the chief minister claimed.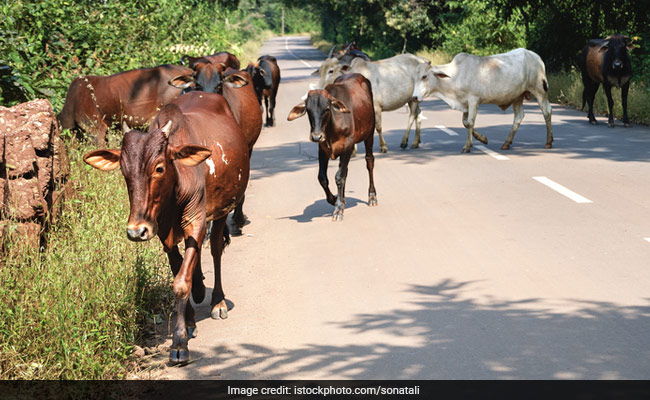 Talking about banning illegal slaughterhouses, Mr Kumar mocked the BJP saying "Bihar enacted a law against illegal slaughter houses way back in 1950 when BJP was no where in the picture". Bihar, he said, would soon see its first special cow shelter in Patna where deserted cattle would be housed and taken proper care of. "I have instructed the Patna district magistrate for this (special cow shelter) and it will be opened soon," he said.
On the completion of three years of the Modi government, Mr Kumar said none of the promises made before the polls like creation of jobs for youths or enhanced Minimum Support Price (MSP) to farmers by adding 50 per cent to input cost have not been fulfilled anywhere.
Speaking about the 'MODI Fest' proposed to be inaugurated in Bihar by Uttar Pradesh Chief Minister Yogi Adityanath on June 15, he alleged that, "The BJP does not have faith in the calibre of its party leaders in Bihar, hence it is hiring names from outside."
Replying to a question about the unrest in Jammu and Kashmir, Mr Kumar appealed to the centre to invite leaders of all major political parties to formulate a more effective plan to restore peace in the state and also draw up a strategy to reclaim Indian land that is illegally occupied by Pakistan.
About his June 3 visit to Tamil Nadu on the 94th birth anniversary of DMK chief M Karunanidhi and the progress of non-BJP parties deciding to field a common candidate for the Presidential post, the JD(U) chief said he had gone to Chennai to pay his respects Mr Karunanidhi. "The onus of choosing a consensus candidate for the presidential poll lies with the ruling party. In case they fail to do so, opposition will field a candidate with the largest unity possible."
Mr Kumar, who had last month met Congress chief Sonia Gandhi and also held talks with many Left leaders for the presidential poll, however, refused to take any name for the post.
Talking about Sushil Modi making corruption allegations on Lalu Yadav's family and writing a letter to him in this regard, Mr Kumar said the senior BJP leader has been sidelined by youngsters within his party and "I do not take notice of his statements".