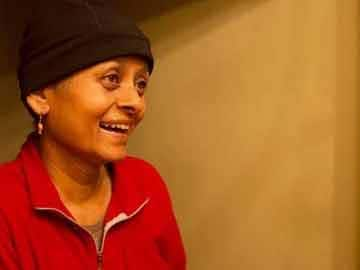 New Delhi:
She was the first Indian-American woman to teach psychology at Harvard, Tufts, and Stanford University. A trailblazer, 53-year-old professor Nalini Ambady, died after a long battle with leukemia when she could not find a donor for a life-saving bone marrow transplant. It's a tragedy because her death could have easily been prevented.
As an Indian-American, Ms Ambady's odds of finding a bone marrow donor in the US were slim. A successful donation requires a close genetic match and South Asians comprise approximately only two per cent of the National Marrow Donor Registry in the United States.
Because of genetic markers, a person is likely to find a match from one's own ethnic gene pool. In Ms Ambady's case her match would most likely have been from someone from her birthplace - Kerala.
For the past six months, the Ambady family has been carrying out drives in India to encourage people to sign up for the bone marrow registry in the hopes of finding her a potential match.
But in a country of 1.2 billion, only about 45,000 people have signed up to be bone-marrow donors. In comparison, there are over 10 million donors on the United States' National Marrow Donor Program.
This is despite the fact that becoming a bone marrow donor is simple. All it takes is a swab test-rubbing an ear bud on the inside of one's cheek. An actual transplant is as painless as donating blood. Still, because of ignorance, lack of awareness, cultural taboos or psychological fears Indian's don't sign up to become donors.
Ms Ambady found at least six potential matches from India. But they all dropped out. According to a childhood friend Ann Ninan, "It was heart breaking for the family."
Ms Ambadi's family will not be able to celebrate this Diwali with her but during this festive season let's all sign up as donors. It's a few minutes of your time but it could save someone's life.