Highlights
Opposition leaders give memo to President, signed by 114 MPs
2 petitions in Supreme Court have asked for probe in Judge Loya's death
He died of heart attack while ruling on murder charges against Amit Shah
New Delhi:
Congress chief Rahul Gandhi on Friday led a group of 15 opposition lawmakers that met President Ram Nath Kovind to ask for an independent investigation into the death of Judge BH Loya, who was deciding on murder charges against BJP president Amit Shah when he died of a heart attack in 2014, and two of his associates.
"We want a proper investigation done by an independent structure. We feel there is suspicion in all the details, that should be resolved," Rahul Gandhi told reporters after giving a memorandum to the president.
The request has been signed by 114 lawmakers from 15 parties, including the Trinamool Congress, Samajwadi Party, Nationalist Congress party, Tamil Nadu's DMK, Rashtriya Janata Dal, Aam Aadmi Party and the communist parties. The Mayawati-led Bahujan Samaj Party, however, hasn't signed it.
Two petitions asking for an investigation into
Judge Loya's death
are being heard by the Supreme Court. But senior Congress leader Kapil Sibal asserted, "This cannot be decided through public interest."
Mr Sibal said apart from Judge Loya, two men he had reportedly confided in about pressure and threats died mysteriously.
Lawyer Shrikant Khandalkar fell to his death in 2015 from the sixth floor of the district court building, according to the opposition's appeal to the President, and in 2016, district judge Prakash Thombre fell from the top berth inside a train coach and his spine broke.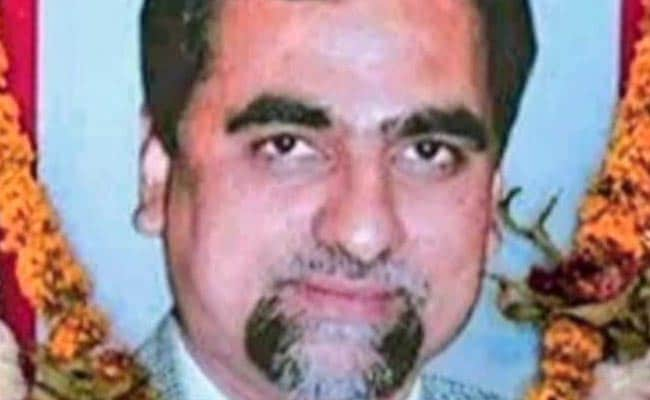 "There should be an SIT (Special Investigation Team) but not of CBI officials. We don't trust the CBI or NIA (National Investigation Agency because we know what CBI and NIA officials do," Mr Sibal said, referencing the 2G spectrum case in which all accused, including former telecom minister A Raja, were let off in December.
The
Judge Loya case
has become an important rallying point for the opposition against the government; the Congress says democracy cannot survive in a nation where lawyers and judges involved in important cases are targeted.
Judge Loya was handling a murder case in which BJP chief Amit Shah was among the accused, when he died of a heart attack in Nagpur in 2014. The judge who replaced him said there was not enough evidence to bring Mr Shah to trial.
The controversy over the death reached the
Supreme Court
after several members of the judge's family expressed doubts about the death, and triggered an unprecedented rift within the judiciary earlier this this month.