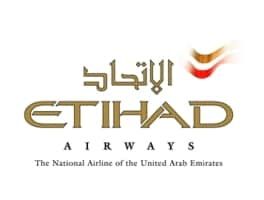 New Delhi:
The proposal for Gulf carrier Etihad Airways to buy 24 per cent stake in Jet Airways for Rs 2,058 crore seems to have hit another stumbling block as the Prime Minister's Office (PMO) has raised some serious reservations.
Sources have told NDTV that in mid-June an official in the PM's Office wrote a letter to Civil Aviation Minister Ajit Singh stating that the PMO was not in favour of giving away additional seats to Abu Dhabhi, whose national carrier is Etihad.
Earlier, Janta Party president and MP Subramanian Swamy had written to the Prime Minister alleging that the government of India agreed to give away 36,400 additional seats to Abu Dhabhi over the next three years only to facilitate the Jet-Etihad deal.
Mr Swamy called the bilateral deal a sweetener for the Jet-Etihad deal. What's even more interesting is that both Jet-Etihad deal and the bilateral got concluded on the same day.
Jet Airways says that no special favours have been extended to them. A spokesperson for Jet Airways said last month, "It is unfortunate that these kind of baseless allegations are being levelled against the first successful FDI in the Aviation Sector."
Speaking to NDTV earlier the civil aviation minister also denied that any favours were given to Jet and the two were separate deals.
"Abu Dhabi had asked in January for bilateral talks. Jet and Etihad have been talking on their agreement for six months. Same dates allegations then doesn't hold," Ajit Singh had said.
The PMO letter also states that the civil aviation minister wanted the Prime Minister to override objections raised by an inter-ministerial (secretaries) group.
A parliamentary panel led by the CPI-M's Sitaram Yechury had also objected to the recent bilateral air agreement that India signed with Abu Dhabi to increase the number of flights between the two counties. The Parliamentary panel has noted that this agreement, signed in April this year, will allow Etihad, Abu Dhabi's national carrier, to substantially increase their operations in India. And Abu Dhabi could soon emerge as a hub for international passengers travelling from India to Europe and America. However, only one domestic carrier, Jet Airways, gets to gain from this deal.