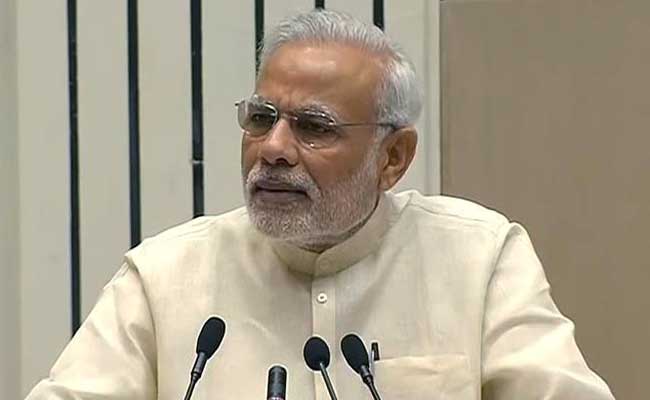 New Delhi:
Taking a dig at Prime Minister Narendra Modi over Lalitgate, Congress today accused him of following "Raje dharma" and "not rajya dharma" by shielding Rajasthan Chief Minister Vasundhara Raje and External Affairs Minister Sushma Swaraj.
"The Prime Minister should follow 'rajya dharma' and not 'Raje dharma' or 'Lalit dharma'," Congress spokesman Ajoy Kumar told reporters even as he reiterated the party's demand for the sacking of Ms Raje and Ms Swaraj.
Mr Kumar said that the Prime Minister's response on the issues of corruption and black money was "very disappointing" after his "tall promises" made during the Lok Sabha polls.
"Instead of taking action on these issues, Modi has become the protector of those having huge black money," he charged.
Mr Kumar's remarks follow in the wake of the BJP central leadership coming out to back Ms Raje after initially not voicing its support for days.
Rajasthan BJP has, meanwhile, refuted all the allegations against her, saying the document which she signed in support of former IPL boss Lalit Modi's immigration application was never produced in court as she had backed out of it later.
However, the Congress spokesman argued that Ms Raje has committed an "anti-national" act by secretly supporting the immigration application of Lalit Modi.
This has exposed BJP's "pseudo-nationalism", he claimed.