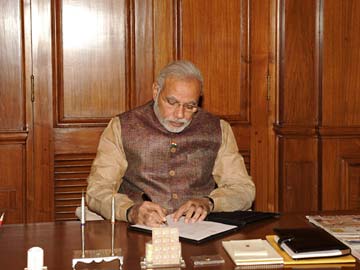 New Delhi:
Prime Minister
Narendra Modi
has asked his Cabinet colleagues to sit with the officials of their ministries and prepare a list of issues to be taken up in the first 100 days of the new government.
This was decided today in the second meeting of the new Cabinet, headed by Mr Modi. The issues flagged by the ministers will be addressed during the budget session of Parliament, expected to begin in July.
In order to tone up governance, Mr Modi asked the members of his Cabinet to focus on three issues -efficiency, delivery system and implementation.