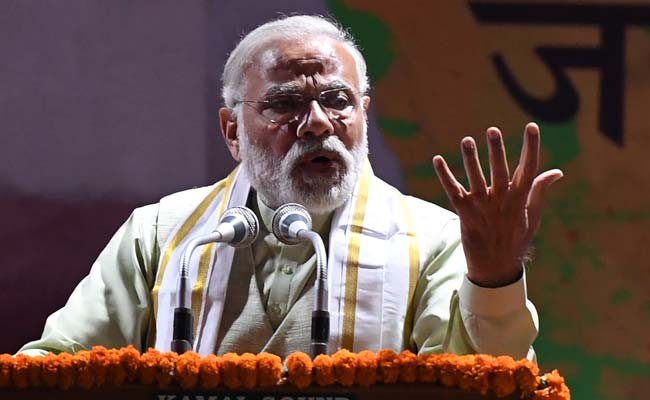 New Delhi: Prime Minister Narendra Modi today addressed the party workers after the said the strength of the poor and the aspirations of the middle class will take India to new heights. His televised address to party workers comes a day after the BJP won a sweeping victory in the crucial assembly elections in Uttar Pradesh - considered the semi-final before the 2019 general elections. The party also won Uttarakhand. And in Goa and Manipur, which delivered a split verdict, the party is planning to stake claim to form government.
Here are his top 10 quotes:
Four generations of the BJP have struggled for this day. Generations of individuals have given their lives to build this party. They travelled all over India to make the party strong.
With these victories, we must be humble. Power is not about posts, it is about the opportunity to serve.
Development is always a central issue during every election. But earlier, parties were scared to fight elections on development.
In a democracy, elections are about making governments. But it is also an occasion for creating awareness.
I am not someone who looks at things only from the perspective of elections. I consider the well-being of the people.
We may make mistakes, but our intent will never be wrong
We have never got anything for free or easily. And we do not have any regrets.
The poor are saying, 'I want to progress and I seek the opportunity from you'. This is the foundation of a New India.
The strength of the poor and the aspirations of the middle class will take India to new heights.
Sarkar is made with Bahutmat (majority) but runs through Sarvamat (consensus)- ours is a government of everyone.
Get the latest election news, live updates and election schedule for Lok Sabha Elections 2019 on ndtv.com/elections. Like us on Facebook or follow us on Twitter and Instagram for updates from each of the 543 parliamentary seats for the 2019 Indian general elections.