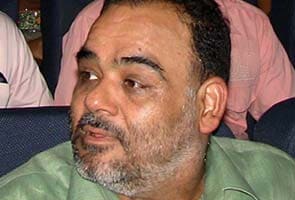 New Delhi:
Two days after the deaths of liquor and real estate baron Ponty Chadha and his brother Hardeep, the police have not yet made any arrest. Both men died in a shootout on Saturday, which was sparked off by Mr Chadha's alleged attempt to lock up the Chhattarpur farmhouse that he and Hardeep had a dispute over. A forensic team today reached the farmhouse for investigation.
Several people are being questioned by the police but there have been no arrests so far.
Mr Chadha and his estranged brother were cremated on Sunday after confusion over the post-mortem which was conducted twice as some bullets were left in his body.
Meanwhile, the investigators claimed to have figured out the sequence of events leading to the sensational killings.
Police said Mr Chadha, whose real name is Gurdeep, visited the farmhouse at around 10.30 am on Saturday with his friend Sukhdev Singh, who heads the Uttarakhand Minorities Commission.
Mr Chadha, 55, allegedly asked his men to dab black paint over the farmhouse board carrying Hardeep's name. An enraged Hardeep, investigators said, got a wind of this and rushed to the farmhouse from Noida around noon.
Police said Hardeep first ran into Mr Chadha's aide Narender at the farmhouse gates and shot him. He then fired several shots at Mr Chadha and his SUV, using his licenced 9-mm pistol.
Mr Singh told the police that Hardeep then turned the gun on him and fired twice, following which his personal security officer Sachin Tyagi from the Uttarakhand police opened fire in retaliation.
Mr Tyagi has been detained, but the police are yet to arrest him.
The police have registered a murder and attempt to murder case. Another case of trespassing and kidnapping has been registered on the complaint of Hardeep's aide Nandlal, who told the police that Mr Chadha, after arriving at the farmhouse, confined him and some other employees to a room.
The shootout happened on Saturday around 1 pm. Mr Chadha suffered 15 bullet wounds and Hardeep four. While most bullets went through Mr Chadha's body, four remained lodged and were removed in two post-mortems on Sunday.
Fifteen people are being questioned in the case and call records of Mr Chadha being checked.
This was the second incident of firing at Mr Chadha's residence. On October 5, gunshots were reported from his house in Uttar Pradesh's Moradabad district.
The three Chadha brothers - Ponty, Hardeep and Rajinder - were jointly managing the estimated Rs. 6,000-crore Wave Inc, formerly the Chadha Group, which has diverse business interests in fields ranging from distilleries, multiplexes, sugar to paper mills.
Mr Chadha was thought to have been close to several prominent politicians. He hit the headlines in February this year when income tax officials conducted searches at his premises in Delhi, Noida, Moradabad and Lucknow. The shootout was apparently triggered by Mr Chadha's attempt to lock up a disputed farmhouse while Hardeep was away. According to witnesses, it was Hardeep who fired on his brother first.
(With PTI inputs)