New Delhi:
Pollution killed 25 lakh Indians in 2015, the world's highest number of deaths caused by air, water and other forms of pollution, according to an international study. It also translates to five deaths every minute due to pollution in the country. China stood second with 1.8 million deaths attributed to pollution. Most of these deaths happened through heart diseases, stroke, lung cancer and chronic obstructive pulmonary disease (COPD), researchers said.
The findings come at a time when
air pollution levels in India have spiked
following bursting of firecrackers on Diwali. Last year, crackers, vehicular pollution, emissions from coal plants, and burning of crop stubble in Punjab and Haryana had created a blanket of smog that lingered for days forcing the Supreme Court to ban the sale of firecrackers in the national capital region.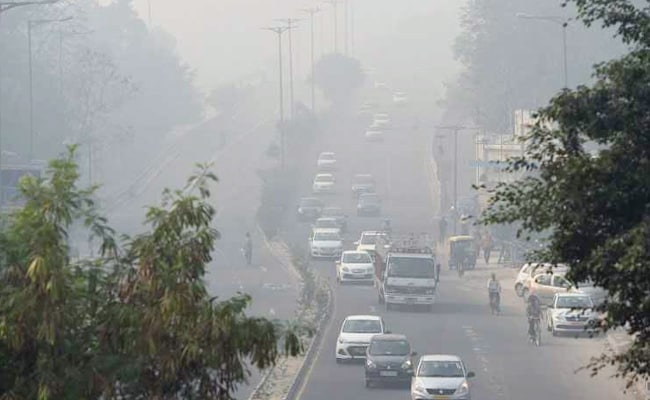 However, the air quality didn't show any improvement, with several areas recording alarmingly high levels of particulate matter. Chennai and Mumbai, too, witnessed a similar situation before and after Diwali.
Air pollution was found to be the biggest culprit around the world, followed by polluted water. The Lancet Commission on Pollution and Health also noted that almost all pollution-linked deaths - around 92 percent - were in poor or middle-income countries, and as many as a quarter of such deaths were reported from rapidly industrialising countries including India.
While dirty air -- caused by everything from transport and industry to indoor fires -- was linked to 6.5 million deaths, polluted water is found to have killed 1.8 million people.
Forty experts from the world including former Environment Minister Jairam Ramesh who co-authored the report say that pollution is not the inevitable consequence of economic development, and applying similar legislation and regulation from high-income countries to low- and middle-income countries could help in improving and protecting the health of the citizens as countries develop.
"In order to tackle pollution, we must prioritise it as an issue that affects us all, integrating it into health planning, and increasing funding to allow more research into pollution, such as monitoring pollution and its effects, and developing ways to control pollution," says Commission co-lead, Richard Fuller, Pure Earth, USA.
Pollution is much more than an environmental challenge - it is a profound and pervasive threat that affects many aspects of human health and wellbeing, adds Commission co-lead, Professor Philip Landrigan, Icahn School of Medicine at Mount Sinai, USA.
(With inputs from agencies)