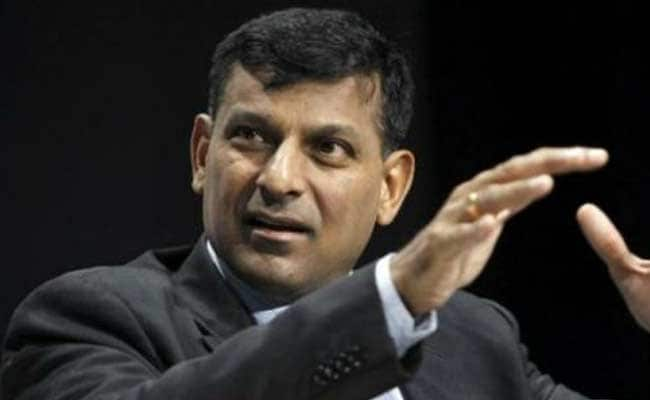 New Delhi:
As RBI Governor Raghuram Rajan faces heat from some sections of the BJP, industry body Assocham has said he has an "impeccable track record" and politicians should restrain from commenting on a second term for him and leave it for Prime Minister Narendra Modi to decide.
The post of the RBI Governor should not be dragged into avoidable controversies unless any serious offence has been committed by an incumbent, Assocham said in a statement.
The central bank, it said, has played a pivotal role in bringing about a macro-economic stability for India, making it the best among the emerging markets.
"Surely, it is the prerogative of the government to appoint and re-appoint a person to the coveted position of the RBI Governor, but the kind of media statements being issued about Rajan by senior politicians do not augur well for the country's financial system, which is passing through a challenging time because of unprecedented levels of stressed assets in the banks," the chamber said.
It said Mr Rajan enjoys "an impeccable track record" as a top-order world economist while he has brought in loads of respect and goodwill to the Indian financial system as the head of the Reserve Bank.
Assocham, the statement further said, "would only urge restraint on the part of senior politicians and others and leave it to the good wisdom and judgement of Prime Minister Narendra Modi so far as the re-appointment of the RBI Governor is concerned".
"Certain amount of dignity must be attached to the post, especially when India is on the verge of a big leap into the economic growth, after two years of dealing with global upheavals and domestic issues like successive droughts," it added.
Mr Rajan has constantly been attacked by BJP lawmaker Subramanian Swamy who on Thursday levelled six allegations against him and asked the Prime Minister to immediately terminate his services.
Accusing Mr Rajan of raising interest rate to the detriment of small and medium industries, Mr Swamy said the Governor should have known the "inevitable consequence of high interest rate and "his policy was wilfull and thus anti-national in intent".
Mr Rajan, the BJP leader also said, has been sending confidential and sensitive financial information using unsecured Chicago University email-id and publicly disparaging the BJP government.
The chamber said the current account deficit has been brought down to a record level despite a huge fall in the merchandise exports, though a sharp drop in the import bill did help. As compared to currencies of the other emerging economies, the Indian rupee has performed exceedingly well.
"As far as monetary policy is concerned, to be fair to him Rajan did drop the policy repo rates by about 150 basis points (since January 2015), which the banks have not transmitted it fully," Assocham said.