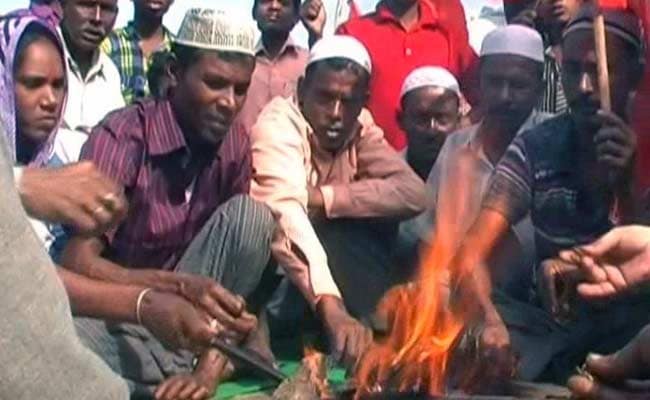 Lucknow:
The Uttar Pradesh Police has said it would not allow the conversion ceremony being planned in Aligarh on December 25. The event is to be sponsored by Dharam Jagran Samanvyay Vibhag, and BJP Parliamentarian Yogi Adityanath has announced his intention to attend it.
"No event will be allowed on the 25th, whether it is conversion or anything similar to it," Mohit Agarwal, the Deputy inspector General of Aligarh said today. "Strict action will be taken against any cadres of any party found involved in conversions."
The Bajrang Dal members in Aligarh have promised to hit the streets in protest if the police did not allow the ceremony.
The police move comes days after BJP union minister Mukhtar Abbas Naqvi's comment that the party is committed to secularism. "Law and order is a state subject and the state should act," Mr Naqvi had said after the government faced a vociferous attack in Parliament last week over the conversions of 57 Muslim families in Agra.
But Adityanath said he would attend the ceremony, which he dubbed "ghar wapsi" (home-coming). The saffron groups contend that these Christians and Muslims happen to be descendants of converted Hindus, and as such a conversion would only be coming back to the fold.
On December 7, the Agra police had lodged a case over the conversion of 57 Muslim families. The families, Bengali Muslims living at a ragpickers' colony, said they had been duped into changing their religion by members of Bajrang Dal and Dharam Jagran Samanvyay Vibhag, who had promised them ration cards and proper houses.
The ceremony featured chanting by priests while the converts, wearing skull caps, made offerings at a ritual fire or havan. The organisers claim the families were originally Hindu and converted to Islam around 30 years ago.