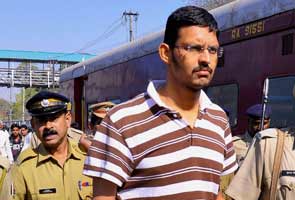 Cuttack:
BB Mohanty, senior IPS officer and father of rape convict Bitti Mohanty, is being questioned by the Kerala police in Cuttack today.
BB Mohanty is the former Director General (Home Guard) of Odisha. His questioning is linked to the Kerala police's investigation against a man arrested in Kannur on March 8 and suspected to be Bitti Mohanty.
Bitti Mohanty was convicted for raping a German national in Alwar in March 2006. He went absconding the same year while on parole. The Kerala police says Bitti Mohanty reinvented himself as Raghav Rajan, teaching at a school in Andhra Pradesh, completing an MBA in Kerala and taking up a job in a bank. Investigators may want to probe if BB Mohanty had any role in the alleged makeover.
Police today flew the man thought to be Bitti Mohanty back to Kerala from Jaipur. He had been brought to Rajasthan for investigations two days ago. The Kerala police had yesterday said his school and college certificates from Odisha had been forged to establish Raghav Ranjan's identity.
After visiting the Kalinga Institute of Industrial Technology in Bhubaneswar, where Bitti Mohanty studied B.Tech, and Cuttack's Stewart School and Christ College, Kerala police officer Jose Joseph had said: "The B.Tech certificate in the name of Raghav Rajan is forged. A certificate with the same number was issued in the name of Bitti Mohanty."