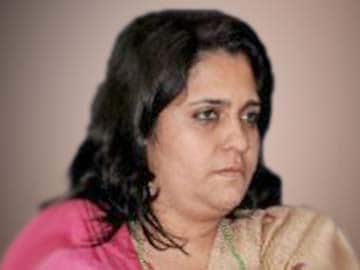 Ahmedabad:
The Ahmedabad crime branch today lodged a First Information Report against social activist Teesta Setalvad after some riot victims from the 2002 Gulberg Society massacre case accused her of fraud.
The riot victims had lodged a complaint against Ms Setalvad for allegedly collecting foreign donations, but not utilising them for the intended purpose. 12 residents of the Gulberg Society had sent a complaint to the Police Commissioner against Ms Setalvad around a year ago, who had directed a crime branch probe.
Terming the FIR as 'vindictive action' of the Gujarat Police, Ms Setalvad has alleged that the 'timing of the FIR replete with a threat of arrests' is nothing, but 'efforts to prevent prompt filing of appeal in the Zakia Jafri case against Narendra Modi and 59 others'.
The residents of the Gulberg Society had also sent a notice to Ms Setalvad, claiming that that Right To Information queries had revealed that she had collected huge donations from national and international organisations for the purpose of providing financial assistance for reconstruction of houses or developing the Gulberg Society into a museum.
The complainants alleged that "despite collecting foreign donation of Rs 63 lakh in the account of Citizens for Justice and Peace and Rs 88 lakh in the account of Sabrang Trust, nothing has been passed on to the members of society."
The victims, in a separate letter to the Ahmedabad Police Commissioner, had also sought a ban on the NGO from organising annual event on February 28 as a mark of solidarity to the people who lost their lives during the 2002 riots and inquire into the incident.
Following investigations, the crime branch has registered an FIR against Ms Setalvad and her husband Javed Anand.
On February 28, 2002, Ehsan Jafri, a former Congress MP, was attacked by a mob at Gulberg Society, a cluster of 29 bungalows and 10 apartment buildings housing mostly Muslims. The mob breached the boundary wall and torched houses. Mr Jafri was dragged out, hacked and burnt to death, along with 68 others. His frantic phone calls to police officers and senior politicians for help allegedly went unanswered.
Last month, a magisterial court had given Mr Modi and others a clean chit over their alleged involvement in the case. The court had accepted a closure summary submitted by a Special Investigation Team (SIT).