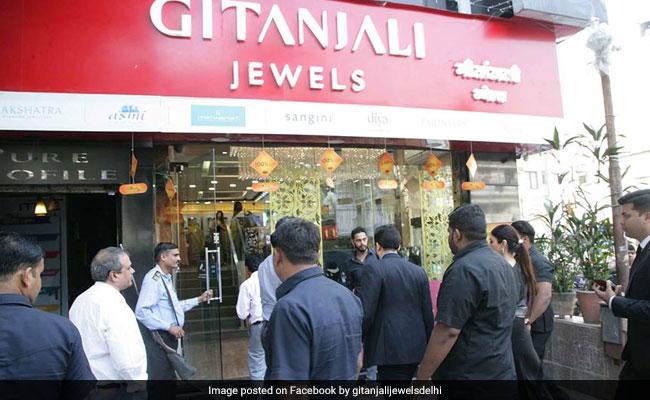 Highlights
CBI today conducted raids at 20 locations in six states over PNB scam
Mehul Choksi is an accused in Rs 11,300 crore banking fraud
Gitanjali Gems is one of the three companies named in police complaint
New Delhi:
After lodging a new case against three Gitanjali group companies owned by celebrity designer Nirav Modi's uncle and business partner Mehul Choksi, the Central Bureau of Investigation (CBI) today conducted raids at 20 locations in six states. Mehul Choksi is an accused in the Rs 11,300 crore scam banking fraud that also involves the billionaire designer, his wife and brother.
The agency conducted searches at Mumbai and Pune in Maharashtra, Surat in Gujarat, Jaipur in Rajasthan, Hyderabad in Telangana and Tamil Nadu's Coimbatore. The three companies named in the First Information Report (FIR) filed today are Gitanjali Gems, Gili India and Nakshatra Brands Limited.
The raids come a day after the Enforcement Directorate conducted raids at 17 locations linked to billionaire Nirav Modi in Mumbai, Delhi and Gujarat, and claimed to have seized diamonds, jewellery and gold worth Rs 5,100 crore.
The new CBI FIR relates to 143 Letters of Undertaking (LoU) and 224 foreign letters of credit, which are bank guarantees that the firms owned by the accused took from Punjab National Bank in connivance with some bank officials to get money from foreign branches of Indian banks.
The CBI had lodged the first FIR in the case on January 31, two days after getting a complaint from PNB about such eight letters of undertaking involving Rs 280 crore. The magnitude of the swindle got significantly expanded after the bank reported 142 such bank guarantees on February 13.
On February 4, the CBI had raided 20 places, including the Mumbai residences of Nirav Modi, his brother Nishal, Mehul Choksi and two retired PNB officials.
Nirav Modi and the other accused left India in January, before the fraud was detected by PNB. Today, the foreign ministry suspended the passports of Nirav Modi and Mehul Choksi for four weeks. They have been told to respond within a week why their passports should not be impounded.