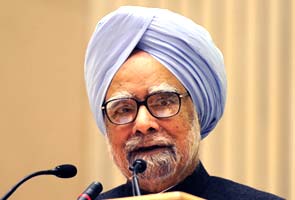 Washington DC:
After Rahul Gandhi today called an ordinance on convicted politicians "nonsense", Prime Minister Manmohan Singh said in Washington, "Rahul Gandhi has written to me on the ordinance beside making a statement...Issues raised by him will be considered by the Cabinet on my return to India."
Following is the full statement by Dr Singh:
The Ordinance cleared by the Cabinet pertaining to the Representation of the People Act has been a matter of much public debate. The Congress Vice-President has also written to me on the issue and also made a statement. The Government is seized of all these developments. The issues raised will be considered on my return to India after due deliberations in the Cabinet.