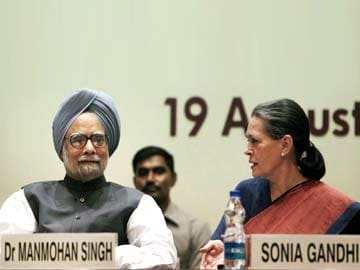 New Delhi:
The Aam Aadmi Party spectre hung low as Prime Minister Manmohan Singh addressed a meeting of the Congress Parliamentary Party for the first time in nine years.
The Congress' future would not be based on unreal promises "unlike other parties," Dr Singh said, telling his party MPs that the Congress would not try to do an AAP, which made a stunning electoral debut based on its anti-corruption agenda and has been accused by more seasoned political parties of making unimplementable promises in its manifesto.
It was the first meeting of Congress MPs after the party's disastrous showing in the recently held Assembly elections and served as a post-mortem of the debacle. The party was vanquished by the BJP in three states and in Delhi, Arvind Kejriwal's one-year-old AAP ensured its decimation.
In a speech seen as politically loaded, Dr Singh commented on the "completely mistaken impression" that the government "does not care about growth, but only inclusiveness."
The Prime Minister said large infrastructure projects had lagged behind due to slow clearances. "Part of the reason for slowing down is that the bureaucracy is hesitant to take decisions because decision shave been questioned by the CAG (Comptroller and Auditor General) and CVC (Chief Vigilance Commission) in an environment where everything is politicized," he remarked.
The government was trying to overcome bottlenecks by deciding on delayed projects at the cabinet level, said the PM. "In retrospect we should have done this one year earlier but let us recognize that correction is now underway," he told his partymen.
Congress president Mrs Gandhi said the Congress had to keep its morale up in the face of the disappointing election results and emphasised on party unity and discipline. "The Congress has won and lost many elections. Adversity always tests us," she said.
Leaders, the party chief said, must aggressively pitch the government's many welfare schemes to the people. They were handed a booklet on the UPA government's achievements in the last 10 years of rule at the Centre.