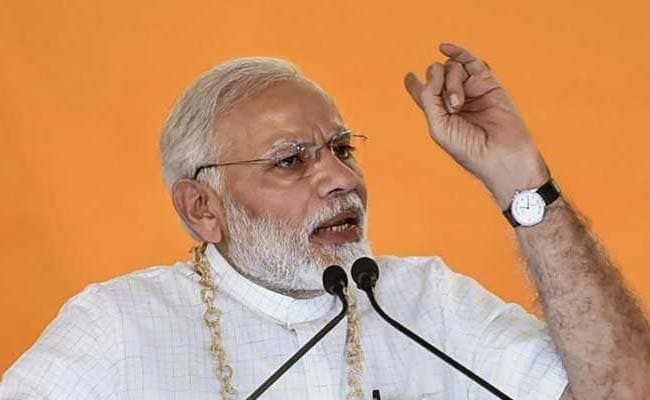 New Delhi:
Prime Minister Narendra Modi will address national executives of all seven wings of the BJP on May 17 in what would be the first such meeting and seen as aimed at toning up the party's organisational machinery in the run up to the next Lok Sabha polls.
A party leader said 700-800 office bearers of these party' wings -focussed on scheduled castes, scheduled tribes, women, youth, farmers, minorities and other backward classes, will attend the meeting which BJP president Amit Shah will also address.
The day-long exercise is scheduled to be held two days after the announcement of results of Karnataka assembly polls on May 15.
Party sources said this would be for the first time that all wings of the party will sit under one roof and will be addressed by PM Modi and Mr Shah.
The party leadership is likely to use the opportunity to set the agenda in the run up to the next Lok Sabha poll, which is about a year away, and exhort them to use their organisational machinery to share the central government's successes with the masses.