New Delhi:
Two days after
massive nationwide protests
by Dalit groups, Prime Minister Narendra Modi today accused rival political parties of politicizing the legacy of BR Ambedkar and said no other government had honoured the Dalit icon like his.
The prime minister said his government had given BR Ambedkar his rightful place by completing projects conceived in the memory of the iconic leader, who drafted the Indian constitution.
The 26, Alipur Road house where Ambedkar died would be dedicated to the nation on April 13 on the eve of his birth anniversary, PM Modi said, addressing a gathering at the opening of the Western Court annexe meant to house MPs.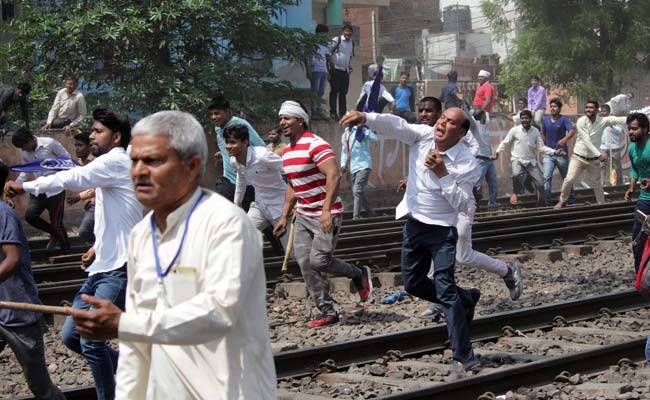 Everyone was using Ambedkar's name for political gains, said the Prime Minister, stating that it was his government that had completed the Ambedkar International Centre though the idea was conceived when Atal Bihari Vajpayee was prime minister.
The previous Congress-led government had delayed the project for years, said PM Modi.
The Prime Minister's comments come after Dalit protests over a
Supreme Court order
putting in place safeguards to prevent the misuse of a law to prevent atrocities against SC/STs (Scheduled Castes and Tribes). Dalit groups view it as dilution of the law. On the Centre's petition asking for a review of the order, the court yesterday refused to freeze its decision and said its intention was to protect individual rights.
At least 11 died in the protests and hundreds were injured.
Earlier,
Congress president Rahul Gandhi
had hit out at PM Modi and accused him of "not uttering a word" on the alleged atrocities on Dalits and tribals.
With inputs from PTI