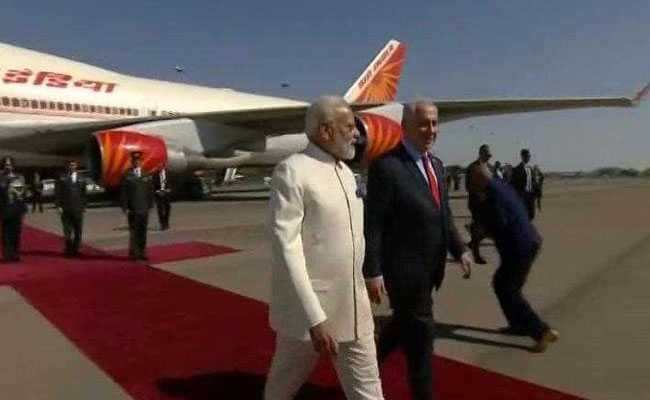 Mumbai:
Prime Minister Narendra Modi's "standalone" visit to Israel is a good way to concentrate on the bilateral achievement "without other issues affecting" them, Israeli envoy David Akov said today.
The Israeli envoy made the remark in reply to a query on his country's stand on the possibility of the Indian premier visiting Ramallah. PM Modi is skipping a visit to Palestine during his trip.
"It's not for us to decide. This is clearly an issue for the Indian government to deal with. We believe that the standalone visit as this is called ... we think it is a very good way to visit Israel. This (visit) is a good way to concentrate on what we can achieve bilaterally, between the two countries without other issues (Palestine) affecting (them)."
"I think this (visit) is a very good way, but again this is not our decision. It is the decision of the Prime Minister and the Government of India," the Consul General of Israel in Mumbai told reporters.
He was responding to a query on what would be the stand of Israel on the possibility of PM Modi visiting Ramallah, the de facto administrative capital of the Palestinian National Authority (PNA) in the central West Bank, during his "historic" visit to the Jewish nation that began today.
PM Modi is the first Prime Minister of India to visit Israel.
Mr Akov said India and Israel have been cooperating in the fields of agriculture and water management.
"We have expanded our cooperation to security and the joint statement of both the governments have also mentioned issues like digital health and digital transportation.
"The Israel government has already declared that it has formed special funds worth Rs 500 crore, which is the largest so far for any government of Israel, for such tie-ups and cooperation on various sectors," he said.