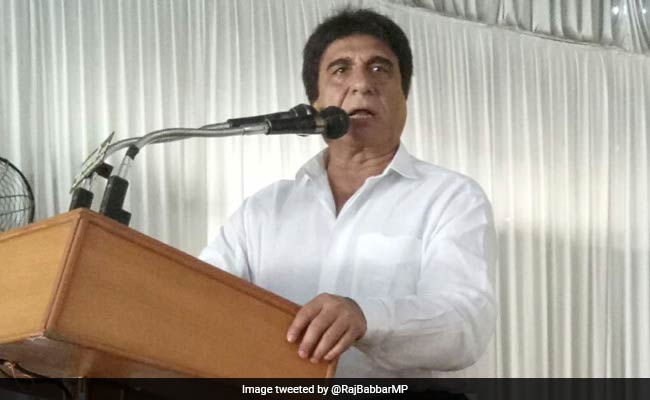 Lucknow:
A day after Prime Minister Narendra Modi said he was not afraid of being seen alongside industrialists, the Congress today alleged he was indulging in "theatrics" to skip questions on the Rafale deal.
"When he has been exposed on the Rafale deal, he used all the possible theatrics to say that he is a 'bhagidar' but has evaded answering the questions raised," Uttar Pradesh Congress chief Raj Babbar said.
The question still remains as to why the Rafale deal was snatched from the HAL, which is a government undertaking, and handed over to a private company floated just 15 days before by someone with no experience even of the bicycle business, the Congress leader asserted.
"Rahul Gandhi has fully exposed them...They will get more entangled if they try to free themselves of the blame... The reality is that the industrial growth rate presently is 3.3 per cent while it was 6 per cent during the UPA rule," Mr Babbar said.
Prime Minister Narendra Modi had yesterday said he was not afraid of being seen with industrialists who were playing a key role in the nation's development.
In an apparent reference to former SP leader Amar Singh, who the prime minister yesterday said could give details of what all was done during the rule of the previous governments, Mr Babbar said, "A 'bimarbechara' (unwell and helpless person) was presented as a witness before industrialists who had gathered for an event here."
Raj Babbar alleged the condition of farmers was the worst under the present government and such mega events brought no respite to them.
The Congress leader claimed PM Modi had gathered votes claiming to a 'chowkidar' but was not keeping his promises.
"He yesterday said two lakh jobs will come through these programmes. It was a promise of two crore jobs before he became the PM. And now only one year is left for the NDA government before the 2019 Lok Sabha polls," the UP Congress chief said.
On the law and order situation, Mr Babbar alleged that the family of a farmer who committed suicide in Banda was asked to offer his daughter to get the debt waived.
"There has been no word from the prime minister on this incident, nor on the deaths caused by continuous rains," Mr Babbar said.
He also referred to the lathi-charge on girl students in Allahabad while BJP president Amit Shah was on a visit there.