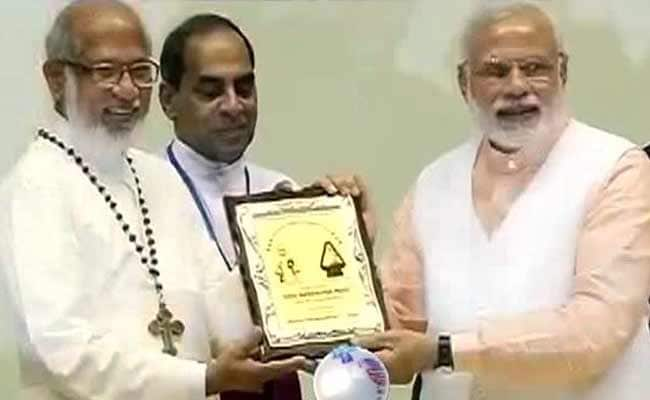 New Delhi:
Prime Minister Narendra Modi's strong remarks today against religious violence and intolerance had many of his purported fans criticizing him on social media.

Breaking his silence after a series of church attacks, PM Modi today warned that his government would not allow any group to incite hatred and would take tough action.

He was speaking at an event organized by Christian groups to celebrate the beatification of two Indians.

One tweet said PM Modi "is succumbing to seculars, who don't just hate him, but, hates the whole India."

"Gud fnd @arunjaitley n @BarackObama impact..Ashamed 2 have voted for this man," tweeted K Nishant Shrivastav.

"Friends let us trend tomorrow #SecularModi for Voting in favour of Pak moved resolution in UN @PMOIndia @narendramodi We regret Voting Modi," said Chandra Kant.


"Modi wins-> Some theft in church.->NYT writes oped -> Obama Speech -> Protest before elections -> Modi Loses to church. #SecularModi," said a tweet.
Many posted their comments using the hashtag "#SecularModi" to express their disappointment.
Some comments were positive. "Walk the Talk. Dont just talk," wrote A Dhanvantri.
"We are with you but our concern is what you are taking action against dividing elements. You not Only spoke but also take action," said one tweet.
Comments flooded the twitter page of PM Modi's office, which posted the speech excerpts.


"My government will not allow any religious group, belonging to the majority or the minority, to incite hatred against others, overtly or covertly," Mr Modi had said at a conference to mark the beatification of two Indians.
"We cannot accept violence against any religion on any pretext and I strongly condemn such violence. My government will act strongly in this regard," he pledged.