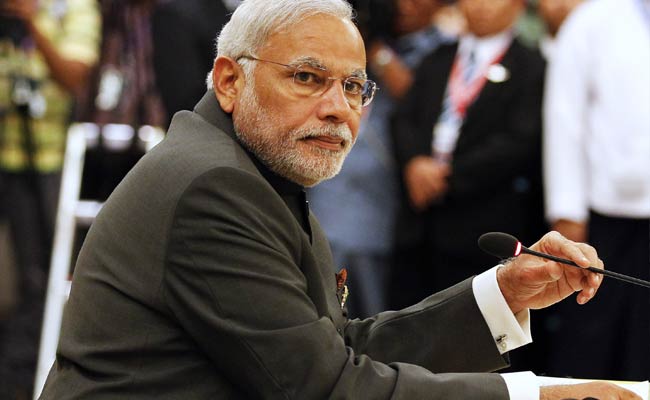 New Delhi:
Prime Minister Narendra Modi today began a five-day trip to three island nations in the Indian Ocean Region (IOR), marking India's bid to expand its footprint and gain more eyes across the vast, under-observed and under-policed body of water to its south. India's efforts to expand its presence in the region comes at a time when the US and China are shifting their focus here.
Mr Modi will first visit Seychelles, where he will inaugurate a Coastal Surveillance Radar Station (CSRS) that will serve as a fresh pair of eyes for India in the IOR. India is setting up a total of eight such stations, spread out across various islands of the Seychelles.
"When the entire network is up, people adequately trained to man them, and network fused, we should be able to see live pictures of what is happening as far as the Cape of Good Hope," a top Defence Ministry official told NDTV.
The PM's next stop will be Mauritius, where India already has eight similar radar stations that have already been fully operationalised.
From Mauritius, Mr Modi would travel to Sri Lanka, becoming the first Indian Prime Minister to visit the country in 28 years. Six CSRSs are presently functioning in Sri Lanka, allowing it to identify vessels sailing past the island.
All these radar stations add to the India's existing monitoring capabilities, through the Indian Radar Network in southern parts of the country. Also pending is the setting up of 10 specialised Coastal Surveillance Radar Stations in the Maldives.
The network of radars across the island nations across the Indian Ocean will allow India to monitor each and every ship crossing South Africa, to those sailing past the east coast of Africa.
India's move comes at a time when the Indian Ocean Region (IOR) is fast becoming a strategic centre of focus. The US has already made clear that it is shifting focus to Asia and the IOR. On the other hand, China too is expanding its navy, adding assets to dominate the region.
The Indian Navy has already invested heavily on network-centric operations, and now has the capability to beam live pictures from the far-East to assets based in the Gulf of Aden. It has also successfully integrated over 50 coastal radar stations positioned across the two coasts successful and is now beaming live pictures of into the Gurgaon based Integrated Management and Analysis Centre (IMAC).
"The network of radars across the IOR will be give us unimaginable Maritime Domain Awareness (MDA) and give us clear picture of what is happening in our backyard," the senior Defence Ministry official said, adding that the network of radars will also have major civilian spin-offs. "It will help us and these nations - most of who do not have effective navies - to better police their Exclusive Economic Zones and protect their natural resources as well."