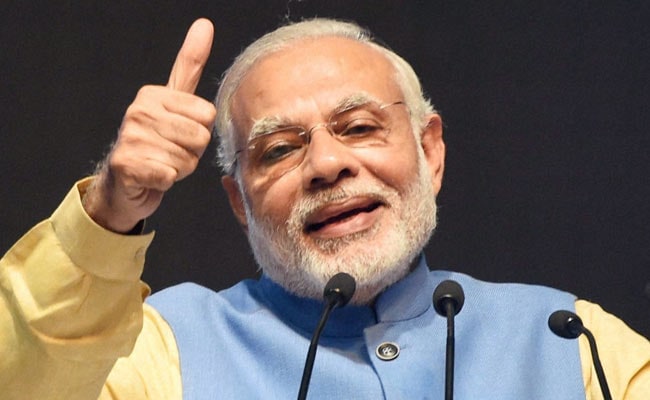 New Delhi:
Prime Minister Narendra Modi today said he was delighted that the BHIM App that he launched in December to boost digital transactions has been downloaded 10 million times in 10 days.
"Delighted to know that in a span of 10 days there have been over 10 million downloads of the BHIM App," PM Modi said.
He called the BHIM App a "fine example of Make in India and how technology is being effectively used to end the menace of corruption and black money."
A statement from the Prime Minister's Office said the BHIM App has made transactions faster and easier, so it is popular among the youth and also beneficial for traders.
BHIM or Bharat Interface for Money is a payment platform available on Androids, which enables quick payments using Unified Payment Interface or UPI, a system developed by the National Payment Corporation of India. The app can be downloaded from Google Playstore and is currently available in Hindi and English.
The app is named after the architect of the Indian Constitution, Babasaheb Bhim Rao Ambedkar.
There are no charges for making transactions through the BHIM app. Anyone with a bank account and an Aadhar Unique Identity card can use it. But banks might charge some amount.
Besides sending and receiving money, the app allows people to check their bank balance and transaction details.
The government is expected to showcase the BHIM app during Republic Day celebrations as a part of its push for "cashless India" after the November 8 demonetisation.