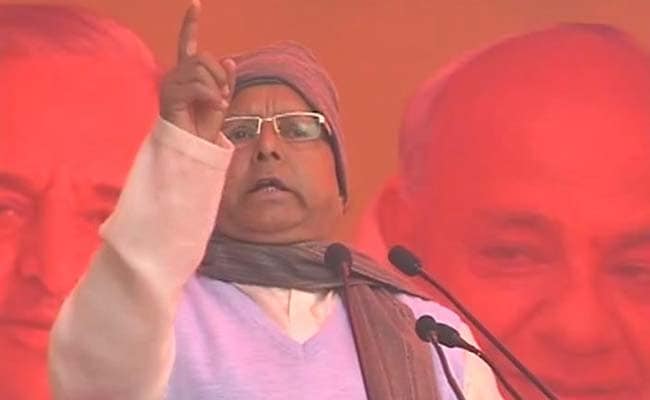 New Delhi:
The Janata Parivaar today protested over the issue of black money and unemployment in New Delhi's Jantar Mantar. Several leaders including Lalu Prasad Yadav spoke during the protest.
Here are the highlights from his speech:
BJP government has cheated the country.
PM failed to bring back black money.
You promised good days, employment, what happened to those promises you made?
We are here waiting for black money to come back.
This country has been made 'duniya ka bazaar' by the PM.
When there was shelling on the border, during the previous government, remember what was said?

Chinese soldiers had intruded 7 kilometres into Indian territory and the Chinese president was sitting on a 'jhoola' with the PM.
Lalu Yadav improved the railways, people from INSEAD and Harvard came and studied it and that 'Jersey Cow' has been opened to 100 per cent FDI.
We can wait another few months.