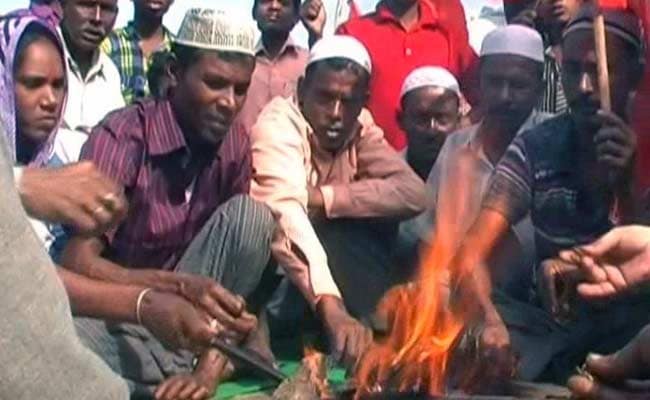 Aligarh:
The plans to organise a big religious conversion ceremony in Aligarh on December 25 were put on the backburner late this evening - hours after Prime Minister Narendra Modi warned his MPs not to overstep the "Laxman Rekha" with their controversial comments.
The Uttar Pradesh police has already refused permission for the programme and the authorities of the proposed venue have backed out.
Rajeshwar Singh of Dharam Jagran Samiti, which was sponsoring the event, told NDTV, "The programme for December 25 has been postponed".
Admitting that the postponement was done in view of the administration's stance, he said, "There is too much attention (on the matter) right now. It is not cancelled, we will reschedule it." But no date has been fixed for the event yet, he said.
Earlier today, at the BJP parliamentary party meeting, Prime Minister Narendra Modi reportedly told his lawmakers that controversial statements made by some of them were hurting the party and government's image and that no one should cross the "Lakshman Rekha".
The government had been under attack from the Opposition since 57 Muslim families underwent conversion in Agra. BJP Parliamentarian Yogi Adityanath, who called it a "home-coming," had announced his intention to attend the ceremony in Aligarh.
"We have imposed Section 144 in four districts, which means any public function will require permission from the administration," Mohit Agarwal, the Deputy inspector General of Aligarh, said today. "We have also asked for additional forces - six companies of provincial armed forces and two companies of Rapid Action Force."
The authorities of the Maheshwar Inter College, the proposed venue for the December 25 ceremony, have also backed out. "The permission given was conditional. We were told it was some national security function and Hindu sammelan, not a conversion or 'home-coming' ceremony," said Principal Tirkha Singh.
On December 7, the Agra police had lodged a case over the conversion of 57 Muslim families. Today, after being on the run for over a week, Nand Kishore Valmiki, the man allegedly behind the conversions, was arrested by the Agra police.